---
10 Years of The Dirty Picture EXCLUSIVE: "We had approached Kangana Ranaut initially. But she felt that she didn't want to do the film at that point" – Rajat Arora
Written by Sneh Chaudhry on December 2, 2021
"Filmein sirf teen cheezon ki wajah se chalti hai – Entertainment, Entertainment, Entertainment". Rajat Arora probably must have never imagined that this dialogue from The Dirty Picture (2011) would become immortal. Today, this one-liner is among the most iconic dialogues of Bollywood, at par with "Kitne aadmi the" and "Mere paas maa hai". And this is a feat for Rajat as just a year before the release of The Dirty Picture, his dialogues from Once Upon A Time In Mumbaai (2010) had similarly achieved cult status!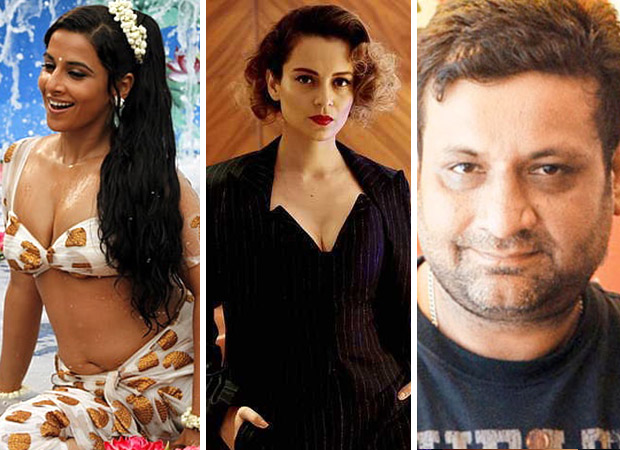 As The Dirty Picture completes 10 years today, the dialogue writer, in an exclusive interview with Bollywood Hungama, speaks about the film, the original casting and a lot more.
How important is The Dirty Picture in your career?
The Dirty Picture is a once-in-a-lifetime kind of a film. I remember when we were working on it, many people wondered why we are doing a film like this after Once Upon A Time In Mumbaai. We were expected to make another hero-centric film. Maine tab pucha tha logon se ki kya heroine heroic nahi ho sakti kya? So yeah, it was a life-changing film and got us a lot of applause. In short, it was a satisfying experience!
How did you get the idea of making a film on a Southern siren?
Ekta Kapoor had called me and expressed a desire to make a film based on the South film industry and that it should be about the life of an actress. That is where I started to research and completed the script. Then, Milan Luthria read the script and really liked it and he came on board.
The Dirty Picture is the only 'A' rated film of your career…
Yes. We had feared that the CBFC would enforce many cuts. However, we were awarded an adult certificate with only a minor cut. The film was bold for its time. Toh hum bahut dare hue the jab hum Censor ke paas gaye the! But the examining committee members loved it a lot. They just asked us to cut one dialogue and then gave us the adult certificate. It was a significant development as it gave us validation. Hum aapas mein dekh kar dus baar taali baja sakte hai. But when someone not associated with the film watches it for the first time and appreciates it is when you realize that you are on the right path.
What I found praiseworthy is that there were no cheap dialogues in the film…
Yes, and that was the intention. The dialogues were supposed to be naughty and sensuous, but never vulgar. We never intended to come up with cringeworthy lines. Luckily, most viewers did not have problems with our dialogues. I remember watching the first day first show of the film at Gaiety-Galaxy. The film starts on a naughty note and a girl seated ahead squirmed a bit on her seat. We were apprehensive about whether the female audiences will love the film. However, by the time the film ended, she was crying and she was totally into it. Toh usko rula ke bahut accha laga (laughs)!
Then on Sunday, I went to a multiplex in Inorbit Mall to gauge audience reaction. I saw that a group of 20 women, wearing red sarees, had come to see the film. And they were all enjoying the film thoroughly.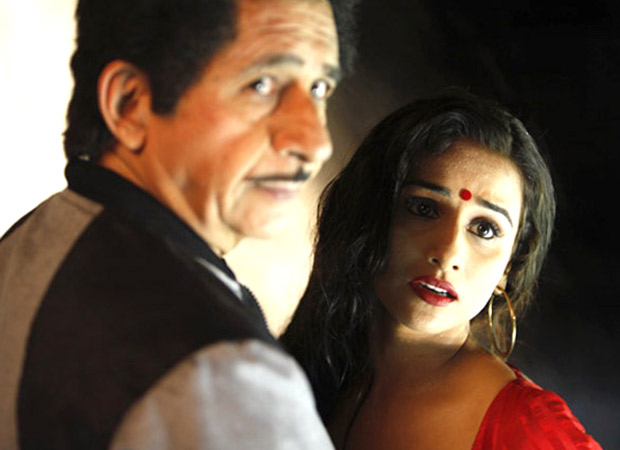 That is huge since adult films are usually directed towards males.
The two career-defining films of my life are Once Upon A Time In Mumbaai and The Dirty Picture. Once Upon A Time In Mumbaai helped me get a strong and loyal male fan following. Even today, men like me for it and uski wajah se dus galtiyaan maaf bhi kar dete hai. The Dirty Picture, meanwhile, got me female fans. So, whenever people say they love my work, the men usually mention Once Upon A Time In Mumbaai while the females would mention The Dirty Picture (laughs)!
The Dirty Picture is also a significant project for you as you wrote all the songs. Before this film, you had only penned 'Fikrana' from Blue (2009). How did you get the confidence to write the lyrics for all the tracks?
I feel that writing lyrics is very therapeutic. Gaane likhne mein sukoon hai. I asked Milan if I could try writing a song or two. He agreed. It was thanks to his help and confidence that I was able to do it. Kabhi kabhi mere gaane ka meter upar-neeche ho jaata tha. But he has tremendous knowledge of music and he was always there to guide me. I had a word, which I wanted to use, 'bombaat'. Shekhar Ravjiani (of Vishal-Shekhar) told me that yeh word toh pakka hona chahiye gaane mein. So we used it in 'Ooh La La'.
Bappi Lahiri sang that song…
Yes, he had sung the song 'Bambai Nagariya' for us in Taxi No 9211 (2006). It had worked big time. 'Ooh La La', meanwhile, was a super-hit song.
The song helped in enhancing the buzz for the film tremendously
Absolutely. I remember a day after 'Ooh La La' was released, I had travelled to Matheran. You will not believe, every party in the hill station was playing the song. That is when I called Milan and told him that 'gaana toh hit hai'! If within a day of its launch, it is playing in parties, then it means that it has caught on very well.
Was Kangana Ranaut the first choice for the role of Silk?
We had approached Kangana initially. But she felt that she didn't want to do the film at that point. She regretted declining the part and even today, she tells me that 'Uss waqt main role samaj nahi paayi thi'. This was a time when Milan was still not a part of the film. Then, Milan came on board and we approached Vidya Balan. She immediately agreed to do the part.
Are you happy with Vidya Balan's work in the film?
Of course! She lived the role and she was so brilliant. It was a National Award-winning performance. She is also a wonderful person in real life.
The film also starred male actors like Naseeruddin Shah, Emraan Hashmi and Tusshar Kapoor. Their roles were such that it was unlike any other performance by them. Were you confident that they'd pull it off?
Definitely! They are performers par excellence. The more important question was whether they will be ready to sign the film! Once Naseeruddin Shah read the script, he called us home and said that unka role mazedaar hai and is one of the best characters that he has been offered to play. Therefore, he was on board immediately and so were the others. In fact, we started shooting with the song 'Ooh La La', featuring him and Vidya Balan. He completely got into the skin of the character of a larger than life South hero.
Even Emraan Hashmi was great and I still remember that people went berserk in his entry scene…
It was fun writing that part. He was the catalyst in the film. The film was from his point of view. Ultimately, The Dirty Picture was a love story. My favourite scene in the film and it also won the Filmfare Best Scene of the Year award was when he goes to Silk's house and asks her "Ghar mein sharaab hai?." She replies, "Mere maathe pe C likha hai kya ki daaru bhi pilaau, insult bhi karwaau?" I enjoyed writing it and even Milan was happy with it.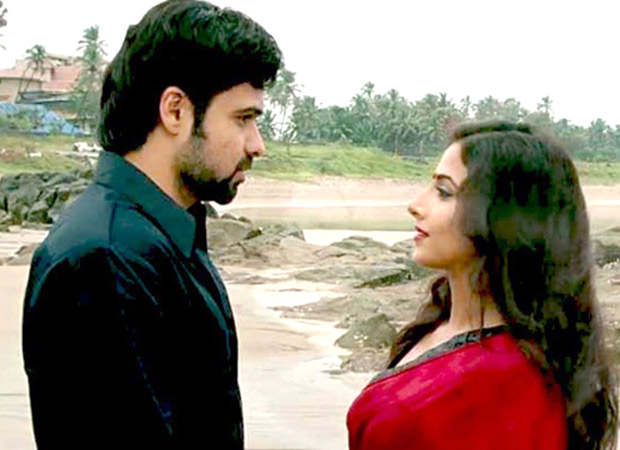 First, Once Upon A Time In Mumbaai and then The Dirty Picture, you really went on a different league with your writing in these two films…
I am saying it in all modesty that Once Upon A Time In Mumbaai and The Dirty Picture brought back the era of dialogue baazi. I was the first person who tried to do that and we succeeded. Many might not know but the dialogue of Silk, "Zindagi ek baar mil gayi hai toh do baar kyun sochna" was originally written for Emraan's character in Once Upon A Time In Mumbaai! However, we had removed the scene in which the dialogue is uttered in the final edit. So, we decided to use it for Silk's character. Emraan joked with us that he is upset ki uski line Vidya ko chali gayi!
Which was the most difficult scene in the film for you to write?
That would be the last scene, where Silk commits suicide. We had planned to film it in the initial days of the shoot but I was not able to write it properly. I requested Milan to shoot this sequence as late as possible. Fir shooting sar pe thi and finally, I came up with the line "Zindagi jab mayoos hoti hai, tab hi mehsoos hoti hai". Vidya called me and she told me that she was crying reading it.
The very last dialogue "Silk toh upar bhi aafat hi macha rahi hogi" suddenly changed the mood of the viewers. That dialogue compelled viewers to break into a smile…
So the idea was that you have just experienced someone's lifetime and have enjoyed it. We wanted people to remember her fondly and not be saddened by her demise. Hum chaahte the ki log khush ho kar bahar aaye theatre se.
The Dirty Picture had a huge opening of Rs. 9.54 crore and a lifetime collection of nearly Rs. 80 crore. For an adult film to do so much then was commendable.
It was also the highest-grossing women-oriented film. If adjusted with inflation, the collections would be far more.
The Dirty Picture had such excellent dialogues but you did not win the Filmfare for Best Dialogues…
Yes but that is fine. Other award ceremonies honoured me like Screen Awards, IIFA, Zee Cine Awards, Global, Mirchi, Apsara awards etc. The Dirty Picture won three National Awards too (Best Actress for Vidya Balan, Best Make-up Artist for Vikram Gaikwad and Best Costume Design for Niharika Khan). Then, there was no Best Dialogue category in the National Awards. Agar woh category hoti, toh shayad mujhe mil jaata!
There were talks going around about a sequel to The Dirty Picture. Do you think we will get to see its second part?
Aisa nahi hai ki sequel banani hi hai aur aisa bhi nahi hai ki sequel nahi banani. If we come across a story that seems like a deserving sequel, then we will definitely work on it. And even if we don't get such a plot, even then it's fine as the film continues to remain popular. The fact that 10 years later, we are talking about it proves that.
---
Reader's opinions
---