---
Beautiful handbag made of orange peel, eyes will be stunned
Written by Angie Sharma on January 12, 2022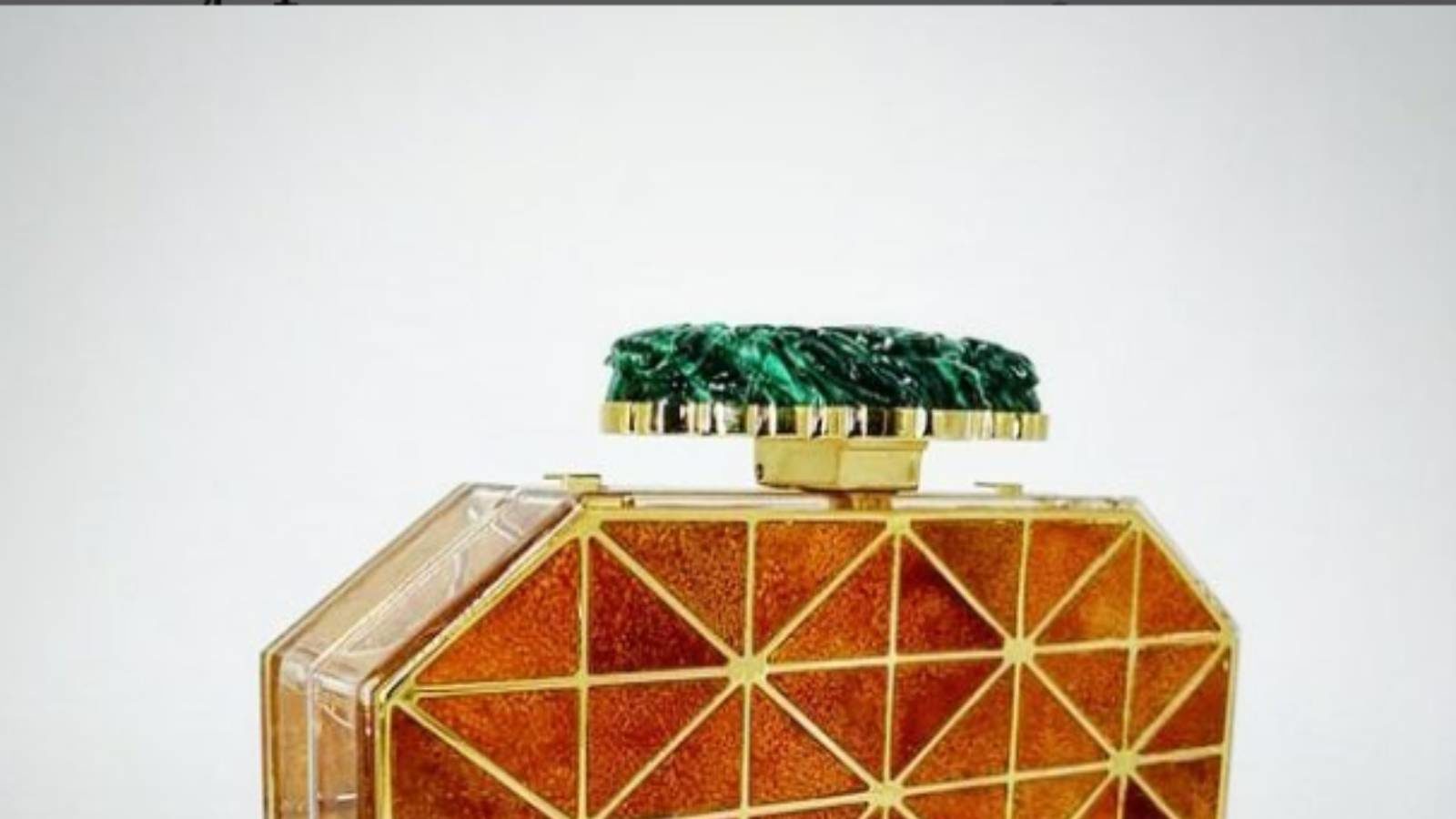 More than one strange things keep happening in the world. Some make a complete suit from the hair of a human mustache, while some make a wedding dress with a mask. Currently, pictures of a handbag made of orange peels made by Omar Sartawi, a Jordanian artist and molecular gastronomist, are going viral, which is made using orange peels.
The purpose of creating handbags is to make such high-end luxury products that are also eco-friendly. Seeing this beautiful looking orange bag, you will not believe that it is made using the peel of some fruit.
Jordanian food artist Omar Sartawi has told in a video the method adopted for making the goods. According to Omar Sartavi, they first buy orange peel and process it for 2 weeks. After the peels are processed, they go through a process called digital fabrication with their favorite designs. In the end, Umar cuts it using a laser. Omar has previously designed face masks and tents out of aubergine leather and is currently making luxury products using the peels of fruits and vegetables.
Shared photos on social media
Omar shares pictures of fashion, accessories, high-end bags and furniture from his Instagram account, which are made by processing some such different things. People on social media have been quite impressed by this art of his. One user has commented that this is very creative and good. Although the price of this purse has not been officially announced yet, but being a luxury product, its price will not be less. However, the hard work behind it has not been reduced.
---
Reader's opinions
---