---
Come on! Now the machine has come to crack the egg, the yolk comes out after opening the peel like a lid.
Written by Angie Sharma on January 31, 2022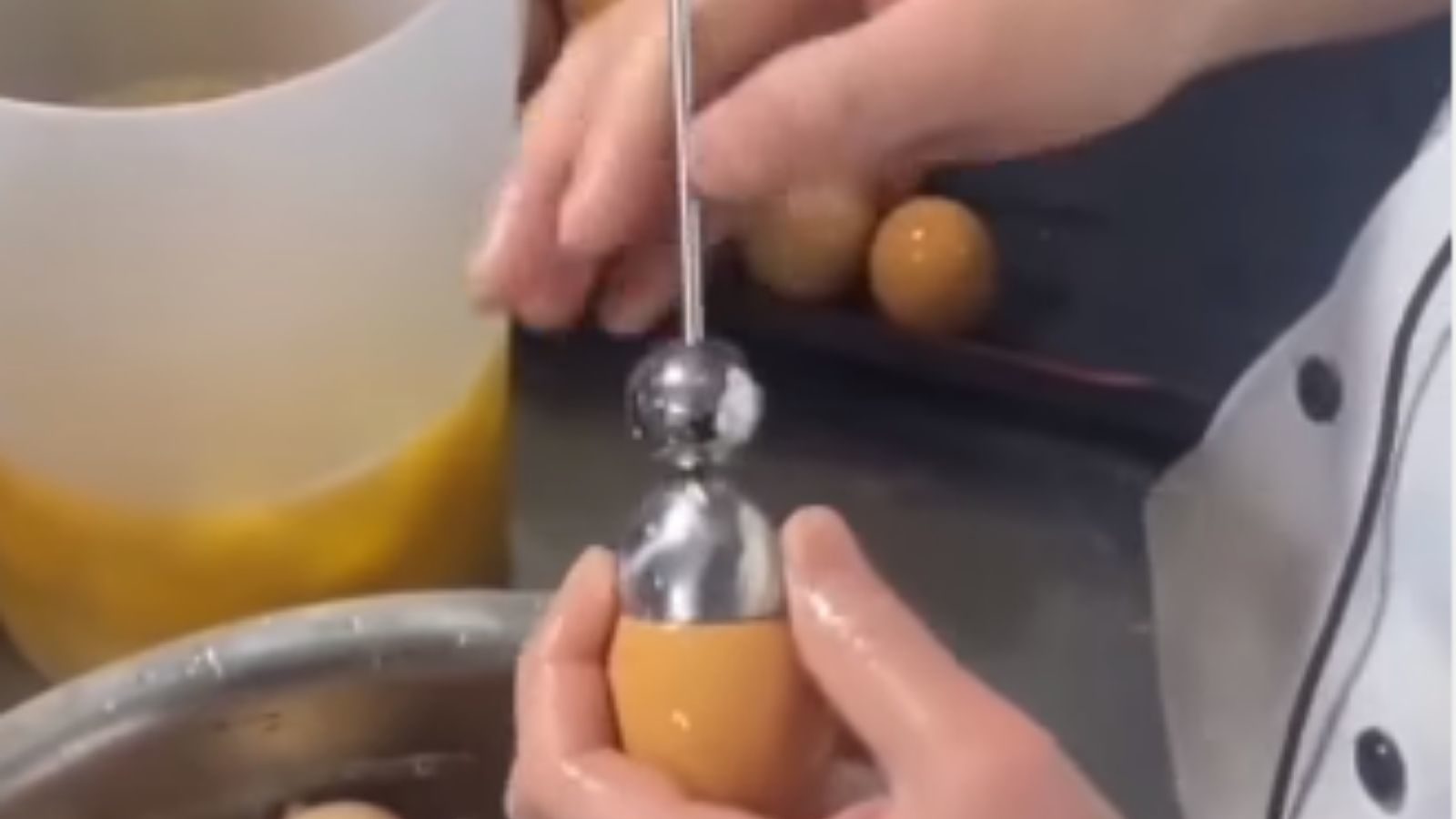 No work is easy in this world. There is a different technique of doing every work and if work is done away from it, then the work becomes messy. Now take the task of cracking the egg itself. It looks easy in appearance, but if the egg does not boil properly, then before cooking it, you will either drop it on the ground or you will make your hands dirty. So now a machine has come in the market to solve the problem of cracking eggs properly.
Amazing machine breaks eggs gently
In the video, the man is holding a small steel rod-shaped machine in his hand, in which an egg-shaped space is made at the bottom in which the egg is trapped. After that the ball on this stick is hit from top to bottom, towards the egg and then the egg is taken out from the machine. Then the person removes the upper part of the egg with hands like a lid and puts the inner yolk in a plastic jug like water lying in the cup.
People reacted on social media
The video has gone viral on Instagram. More than 29 lakh people have liked it, while millions of views have been received by the video. Many people are getting surprised that people are using this type of machine even for trivial tasks like cracking eggs. While many people have praised such an invention. They say that in hotels or other such places where there is a need to crack eggs on a large scale, it is not possible to break eggs by hand, so this machine is very effective.
---
Reader's opinions
---