---
Mickey Mouse Day – November 18, 2021
Written by Roneel Narayan on November 18, 2021
Mickey Mouse first appeared publicly in the short film "Steamboat Willy" on November 18, 1928, the day fans officially recognize as Mickey Mouse's Birthday. It must be fun to celebrate your birthday when you never age! Mickey reminds us of the magic of childhood — a time when dreams had wings, and our imagination made everything possible.
HISTORY OF MICKEY MOUSE DAY
Mickey Mouse is more than just a character, he's an iconic figure for the Disney brand. But he almost didn't exist. Mickey Mouse was only created as a replacement for Walt Disney's original successful creation, Oswald the Rabbit. Oswald was made by the Disney studio for Charles Mintz, a film producer and distributor through Universal Studios. With so much success from Oswald, Disney asked Mintz to increase the studio's budget, but instead, Mintz demanded Walt take a 20% cut. He then reminded Disney that Oswald was owned by Universal and that he had already signed most of Disney's current employees to his new contract. Disney refused to sign the new contract, finished the final Oswald comic of his contract, and ended his work with Universal.
With just himself and two loyal animators, Ub Iwerks and Les Clark, Disney had to start from scratch. From this experience, he learned to make sure he owned all the rights to characters produced by his company. His inspiration for Mickey came from a tame mouse at his desk at Laugh-O-Gram Studio in Kansas City, Missouri. The original name for the character was Mortimer Mouse until his wife, Lillian, convinced him to change it, ultimately creating Mickey Mouse.
On May 14, 1928, Mickey appeared in a test screening of the cartoon short "Plane Crazy", but failed to impress audiences and attract distributors. Walt then produced a second Mickey short called "The Gallopin' Gaucho", which also suffered from a lack of distributor interest. "Steamboat Willy", first released November 18, 1928, in New York, was co-directed by Walt Disney and Ub Iwerks. Intended as a parody of Buster Keaton's "Steamboat Bill, Jr.", it was the third Mickey film produced and the first to find a distributor, serving as Mickey's debut.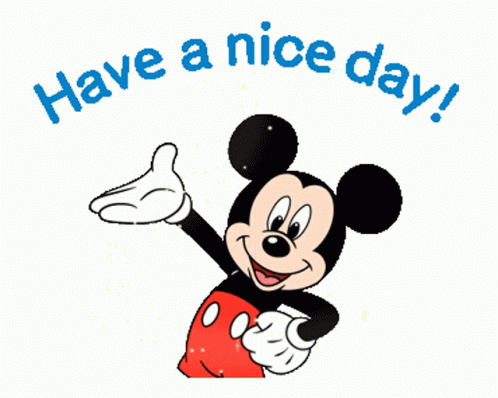 The world's most famous mouse deserves his own day
Oddly enough, there have been a number of famous mice. There's good old Jerry (from Tom and Jerry), Speedy Gonzales and Geronimo Stilton to name a few. But none can hold a candle to the original mouse with a mission. He's a bonafide legend, and we have to celebrate that.
---
Reader's opinions
---