---
The beauty rules Madhuri Dixit swears by at the age of 53
Written by Sneh Chaudhry on January 5, 2022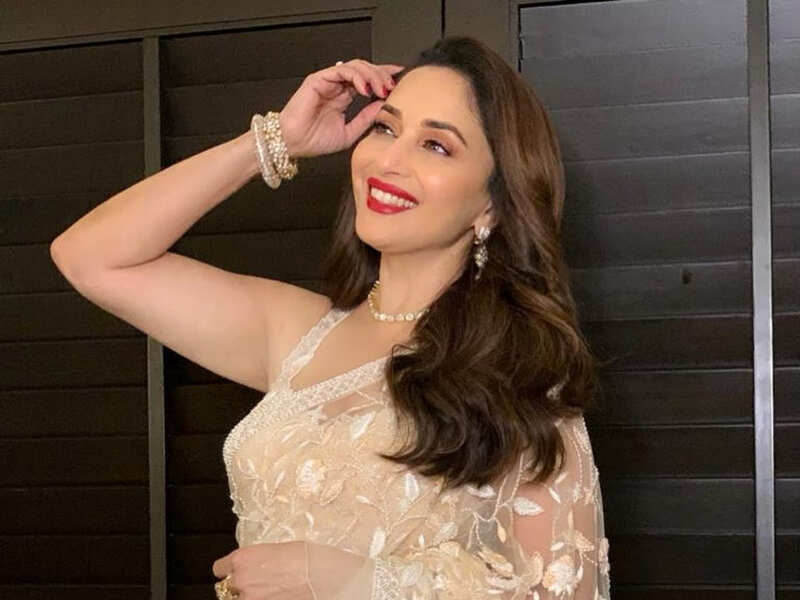 Photo: Instagram
The gorgeous star and everyone's favourite, Madhuri Dixit recently posted a video on social media about her skincare tips and tricks, and it has already attracted millions of views in just a few days.
In the video, the actress talks about her skincare routine and her secret tips. Here's what the 53-year-old actress revealed about her beauty regime: The gorgeous divided her skincare tips into two factors: Internal and external.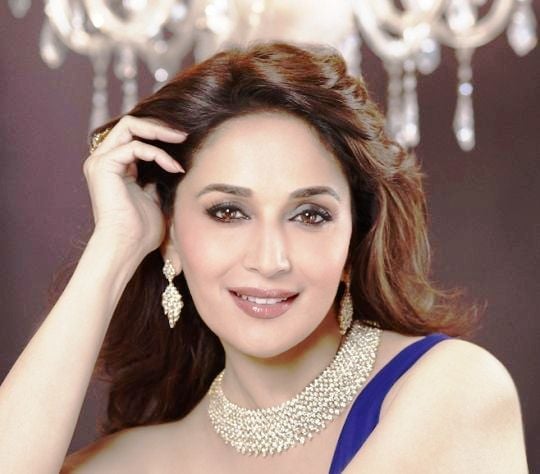 Internal is all about what you eat and drink and here's what she suggested to follow for healthy and glowing skin.
Drink at least 8 glasses of water daily

Water helps in washing out toxins and keeps the skin hydrated which results in healthier-looking skin.
Avoid oily food

Various types of oil collect into the skin and clog pores which in turn leads to issues like acne and blackheads
Say no to sugar
'One of the main causes behind pimples and breakouts is sugar', she pointed out. High levels of glucose irritate the skin and also increase the chances of acne.
Whole fruits and vegetables over juices
The actress shared that the amount of fibre present in an entire fruit is far more beneficial than a glass of juice and hence, having more of them is better than just consuming juice.
Getting enough sleep
Sleeping for at least 7 to 8 hours a day, which helps the skin cells to regenerate and also adds up to a healthy lifestyle.
Exercise everyday
The best way to make your skin glow is by working out regularly as it controls your hormones that keep skin troubles at bay.
Under the external category, Madhuri talked about the application of various products and following a routine to achieve healthy, glowing skin. She first emphasised always sleeping with clean skin and never sleeping with make-up on, which can take a toll on the skin.
For a cleansing morning routine, she talked about the CTM followed by a sunscreen
Step 1- Cleanser
Step 2 – Alcohol-free toner
Step 3 – Moisturiser
Step 4 – SPF
Further, she also talked about night time skincare routine that she follows which includes the following:
Step 1 – Removing make-up
Step 2 – Cleanser
Step 3 – Toner
Step 4 – Vitamin C Serum (only at night)
Step 5 – Moisturiser
All of these products need to be applied in an upward motion and massaged on the face as well as the neck. According to Madhuri, one tends to moisturise the neck and hands. It is really important to clean and moisturise these areas, as they are also prone to ageing and most people usually forget to take care of them. The actress also suggested testing any new product on the wrist or neck to avoid allergic reactions on the face.
Source: indiatimes.com
Stay tuned to Mahekta Aanchal from 9 am to 2 pm on Radio Sargam with your Show host Sneh Chaudhry on 103.4FM in Suva to Nausori Corridor, Central Division, Nadi, Lautoka & Labasa, 103.2FM in Sigatoka, Coral Coast, Ba, Vatukoula, Tavua & Savusavu and 103.8FM in Rakiraki.
---
Reader's opinions
---