---
15-foot Burmese python spotted crossing Florida road
Written by Angie Sharma on January 9, 2023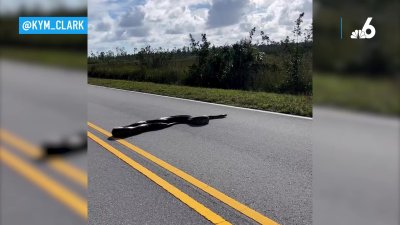 A visitor to Florida's Everglades National Park recorded video when she came across a 15-foot Burmese python slithering across a road.
Kymberly Clark posted a video to Instagram showing the massive snake crossing a road inside the park.
Clark said she pinned the location of the python and reported it to authorities.
Burmese pythons are considered an invasive species in Florida. The snakes established a breeding population in the wild after being brought to the state as pets.
SOurce : UPI News
---
Reader's opinions
---