---
Body camera records officer's foot chase with trespassing chicken
Written by Angie Sharma on September 29, 2023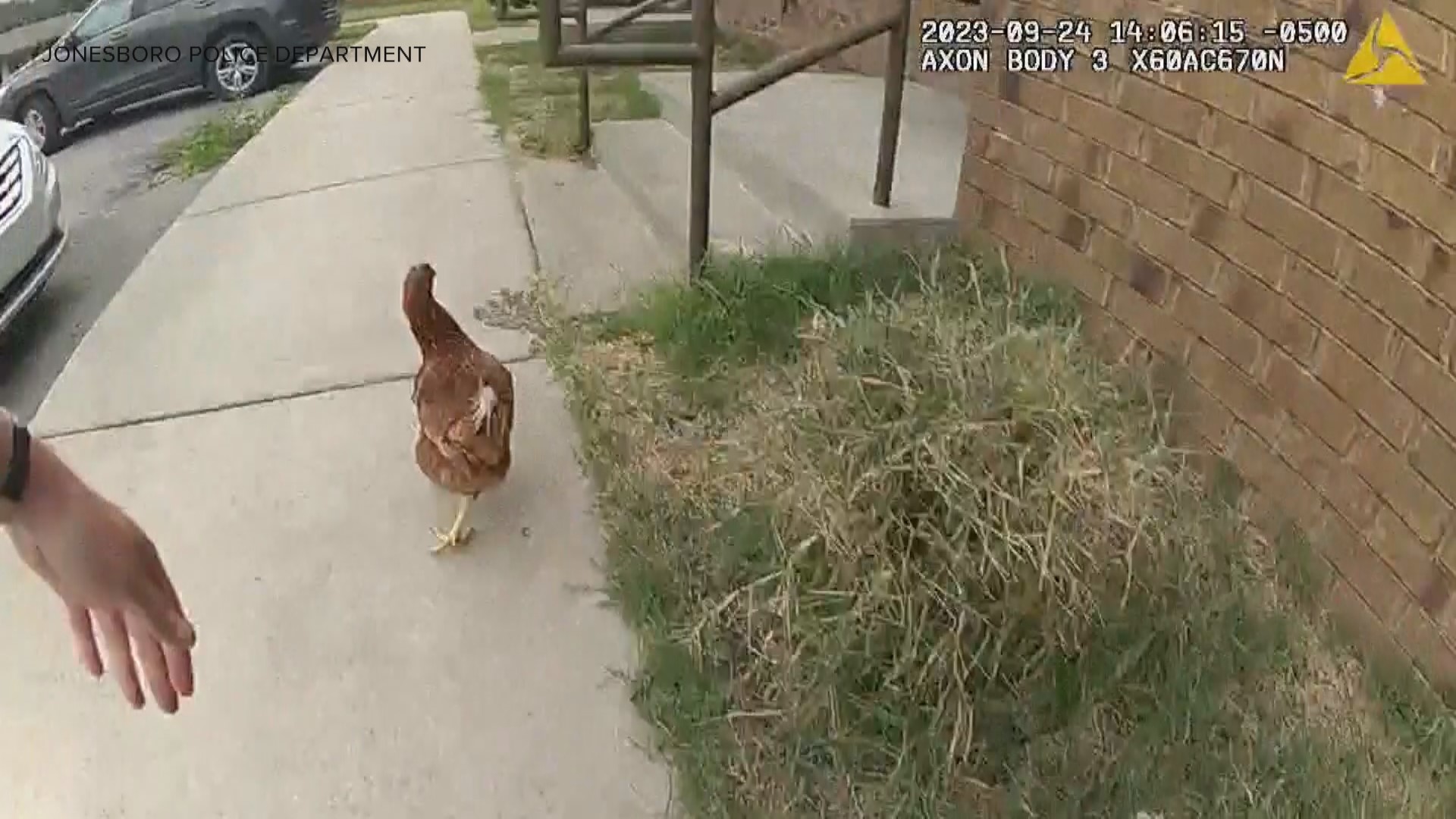 An Arkansas police officer's body camera was recording when he ended up in a foot pursuit with a chicken accused of trespassing.
Jonesboro Police Department Officer Nathan Swindle responded to the home of Tia Dulaney, who reported a chicken was on her front porch and refusing to leave.
Swindle arrived on the scene and ended up chasing the chicken through the apartment building's parking lot for more than four minutes.
"I was trying to shoo it off a little bit and it took off and so I was like, 'Man, I gotta catch it,' and so I immediately started running," Swindle told KAIT-TV.
The Jonesboro Police Department shared photos from the chase to Facebook. A body camera video of the pursuit was also released.
Swindle said his fellow officers have now given him the nickname "Rooster."
Source : UPI News
---
Reader's opinions
---