---
British cat's 54.59-decibel purr breaks world record
Written by Angie Sharma on October 19, 2023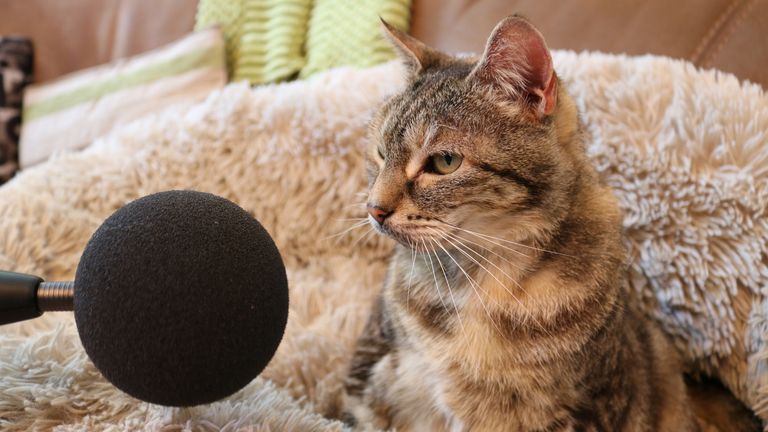 A British family's 14-year-old cat earned a Guinness World Record when her ear-splitting purr was measured at 54.59 decibels.
Bella, a cat owned by Huntingdon, Cambridgeshire, resident Nicole Spink, was awarded the record for loudest purr by a domestic cat (living) after her sounds were measured by a Guinness World Records adjudicator working with an acoustic engineer.
She purrs all day long! If there's food around, or cuddles, she always purrs," Spink told Guinness World Records. "Also when watching TV — she likes to be loud with television. My late husband used to always moan about the sound of her purr blocking the sound of the TV in the evenings."
Guinness World Records set the marker for the record at 50 decibels, a goal Bella easily cleared.
Her 54.59-decibel purr was enough to capture the record for a living cat, but the loudest purr by a domestic cat ever was recorded at 67.8 decibels.
The all-time record purr was uttered by Smokey, who was owned by Lucinda Ruth Adams in Northampton, England, in 2011. The record was equaled five years later by Merlin, owned by Tracy Westwood in Devon, England.
Source : UPI News
---
Reader's opinions
---