---
Colorado woman, 84, sets sights on skydiving 1,000 times
Written by Angie Sharma on August 22, 2023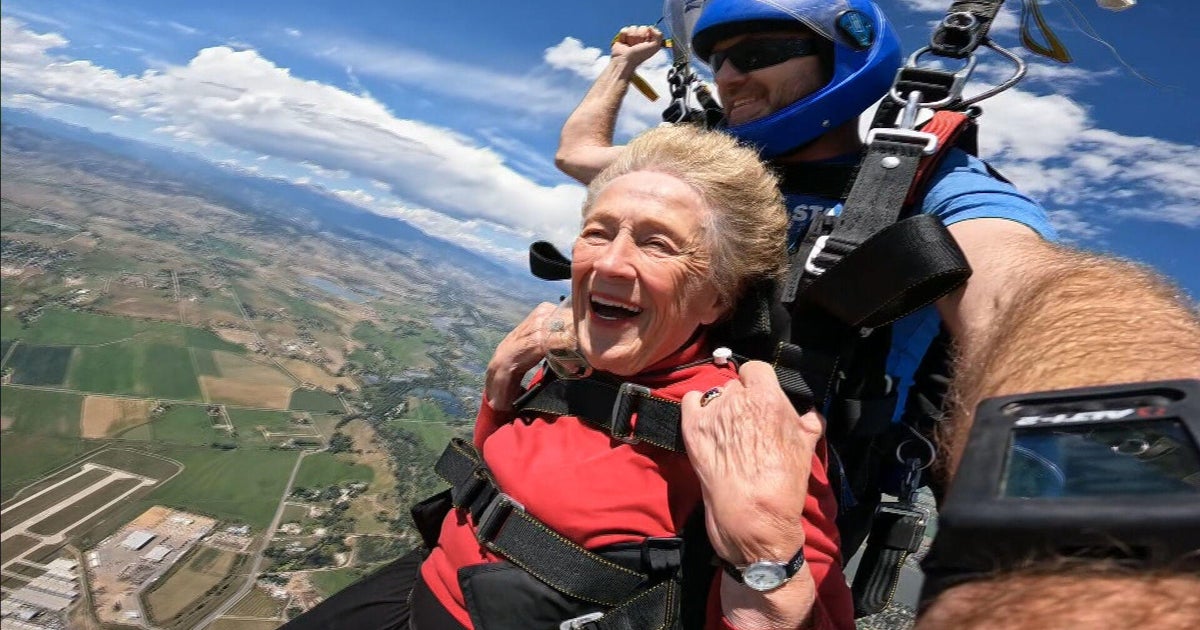 An 84-year-old Colorado woman is approaching her 600th time skydiving — and her goal is to reach a lifetime total of 1,000.
Kim Knor of Denver started skydiving at age 20 in 1959, and in 1962 she became a member of the inaugural U.S. Women's Parachute Team.
She said her passion for skydiving is how she met her husband.
"When I got a job in Washington, the guy that defected my 'chute in 1962 was from Yugoslavia and a friend of ours in Washington got us back together, and we got married in three months," Knor told CBS News.
Knor stopped skydiving for 37 years after her husband had a serious accident, but she resumed her old passion after his death in 2003.
"I have a choice of watching TV or sitting in front of a computer, or going out and jumping and traveling across the country," she told the Longmont Times-Call.
Knor was inducted into the International Skydiving Museum and Hall of Fame in 2013.
Knor's grandson, John Norsen, accompanied his grandmother and went skydiving for the first time during the weekend.
"I'm just following tradition of everyone in our family jumping with her for the first time," Norsen said.
Source : UPI News
---
Reader's opinions
---