---
Georgia man's 186-pound sweet potato harvest might be a world record
Written by Angie Sharma on November 6, 2023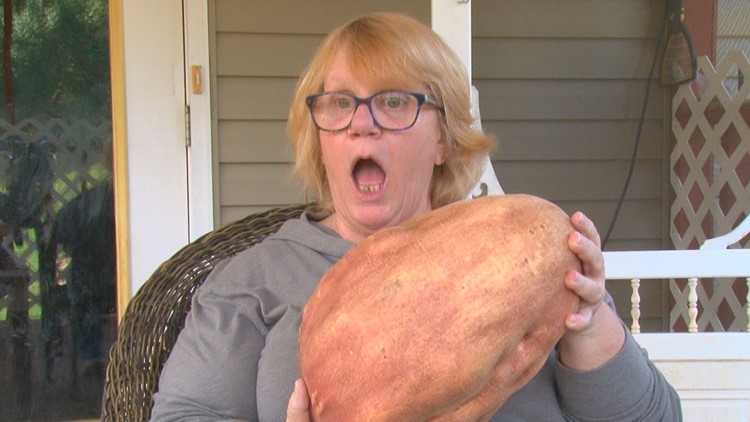 A Georgia man is attempting to get a Guinness World Records title after harvesting 186 pounds of sweet potatoes from a single plant.
David Anderson of Washington County gathered witnesses including University of Georgia Extension agent Rocky Tanner and Washington County Sheriff Joel Cochran to watch as he harvested the tubers from the massive plant on his property.
The weather conditions were really good this year for growing potatoes," Anderson told WMAZ-TV.
Guinness World Records' rules for the heaviest sweet potato record involve weighing all of the tubers from a single root system. The current record of 81 pounds and 9 ounces was set by Manuel Pérez Pérez of Spain in 2004.
Anderson's haul was taken to a certified scale, where the total weight was determined to be 184 pounds.
Evidence from the harvest and weighing has been submitted to Guinness World Records for official certification, but the farmer doesn't expect to hear back for several months.
In the meantime, Anderson said a large portion of his crop will be donated to his church.
Source : UPI News
---
Reader's opinions
---