---
Kangana Ranaut seeks permission to shoot Emergency in Parliament; nod unlikely
Written by Angie Sharma on December 20, 2022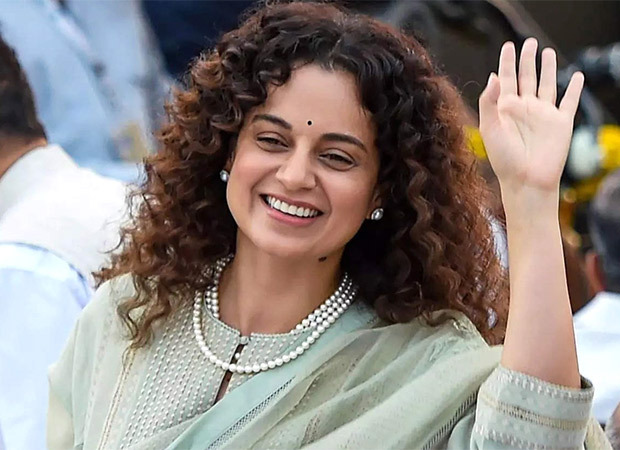 Kangana is currently busy with the shooting of Emergency. The Bollywood actress, reportedly, has sought permission from the Lok Sabha Secretariat to shoot the forthcoming film inside the Parliament premises.
Lok Sabha Secretariat, the Bollywood actress requested that she be allowed to shoot the film based on Emergency inside the Parliament premises. Giving details of the same, a source told PTI that normally, private entities are not granted permission for shooting or doing videography inside the Parliament premises. If it is being done for any official or government work, then it is a different case.
They further added that mainly the state broadcasters Doordarshan and Sansad TV are allowed to shoot programmes or events inside Parliament. There is no precedent of permission being given to a private party for shooting inside Parliament for private work.
Coming back to the film, it went on floors in July this year. A few days back, Kangana started shooting for the last schedule of the film in Mumbai. Since its inception, Kangana has kept sharing its hooting update through her verified social media handle.
In September, Kangana had shared a post in which she talked about her preparation for the character of former Indian politician Indira Gandhi. "In such a blank beat you wonder where did you lose yourself….. You dissolve in the character and find that nothing of you is left in you. You see your own pictures like a stranger and wonder will you ever be the same….. The truth is you can never go back to being the same person. Once a character has happened to you it remains like a scar on the soul," read an excerpt of her caption.
Apart from playing the lead in the film, Kangana is also donning the hat of the director and the producer of the film. The release date of Emergency is yet to be announced.
Source : Bollywood Hangama
---
Reader's opinions
---