---
Missing dog found 6 years later, 470 miles from home
Written by Angie Sharma on May 2, 2023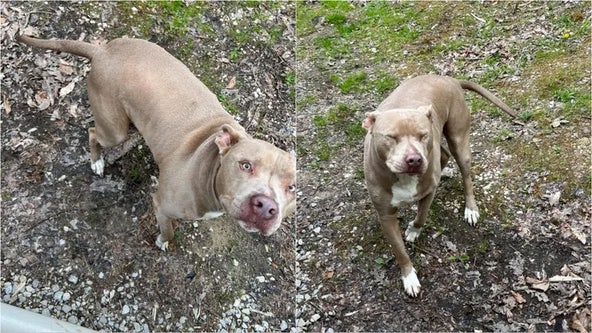 A dog brought into a West Virginia animal shelter was found to have been missing for 6 years from a Virginia home 470 miles away.
Workers at the Huntington-Cabell-Wayne Animal Control Shelter said a couple brought a pit bull into the shelter recently and said they found the canine wandering alone at East Lynn Lake in Wayne County.
The dog was scanned for a microchip and identified as Chief, a dog belonging to Tara Hillis, a Georgia woman from the Atlanta area.
Hillis told shelter officials Chief had been missing for 6 years. She said he was about 1 1/2 years old when he wandered away from home.
"He either jumped the fence or dug under it," Hillis told WSAZ-TV.
Shelter officials said there are no indications of where Chief has been for the past six years or how he came to be 470 miles from home, but the canine is friendly and healthy.
Chief was discovered to have been found about a week before coming to shelter by rangers with the U.S. Army Corps of Engineers, but he managed to escape again before being found by the couple at East Lynn Lake.
Source : UPI News
---
Reader's opinions
---