---
Pennsylvania 6-year-old named 2023 Kids Mullet Champion
Written by Angie Sharma on August 18, 2023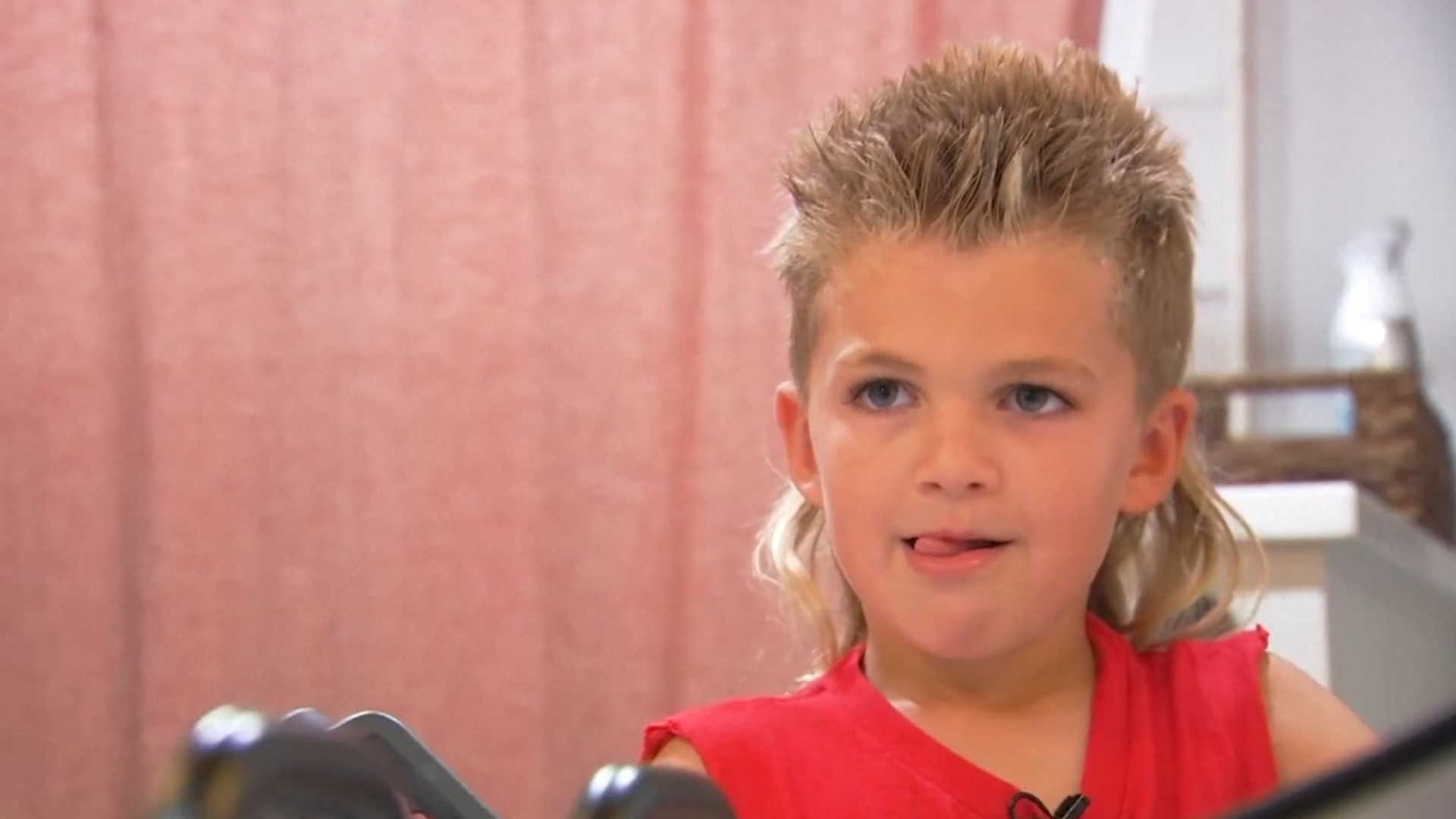 A Pennsylvania 6-year-old's short-in-the-front, long-in-the-back hairstyle earned him the title of the 2023 Kids Mullet Champion.
Mullet Champ, the organization behind the USA Mullet Championships, announced Rory Ehrlich and his mullet, dubbed the "Cheddar Wiz," won this year's Kids Mullet Championships.
The Pottstown boy and his hairdo came out on top in a field of 300 other bemulleted kids ages 3-8.
Ehrlich's family said his participation in the contest made him into a local celebrity.
"He was invited to the Phillies game and he got to meet with John Kruk and talk mullets," Airen Ehrlich, Rory's mother, told WPVI-TV. "Rory now thinks that John Kruk is his bestie."
The boy was awarded $5,000 in prize money, which he said he plans to use to "buy my sister an alpaca and go to wing night again, and save a little money for Wounded Warriors."
The second-place award went to 3-year-old Hawaii boy Ezekiel Arita and his hairstyle, "Mr. Aloha Mullet," and the third-place finisher was 5-year-old Pennsylvania boy Kamden Cunningham and his mullet, "The Kammander."
Mullet Champ said registration is currently open for this year's men's and over-55 mullet contests and will run through Aug. 31.
Source : UPI News
---
Reader's opinions
---