---
The horse did a great dance at the wedding, those watching the video were surprised!
Written by Angie Sharma on May 24, 2022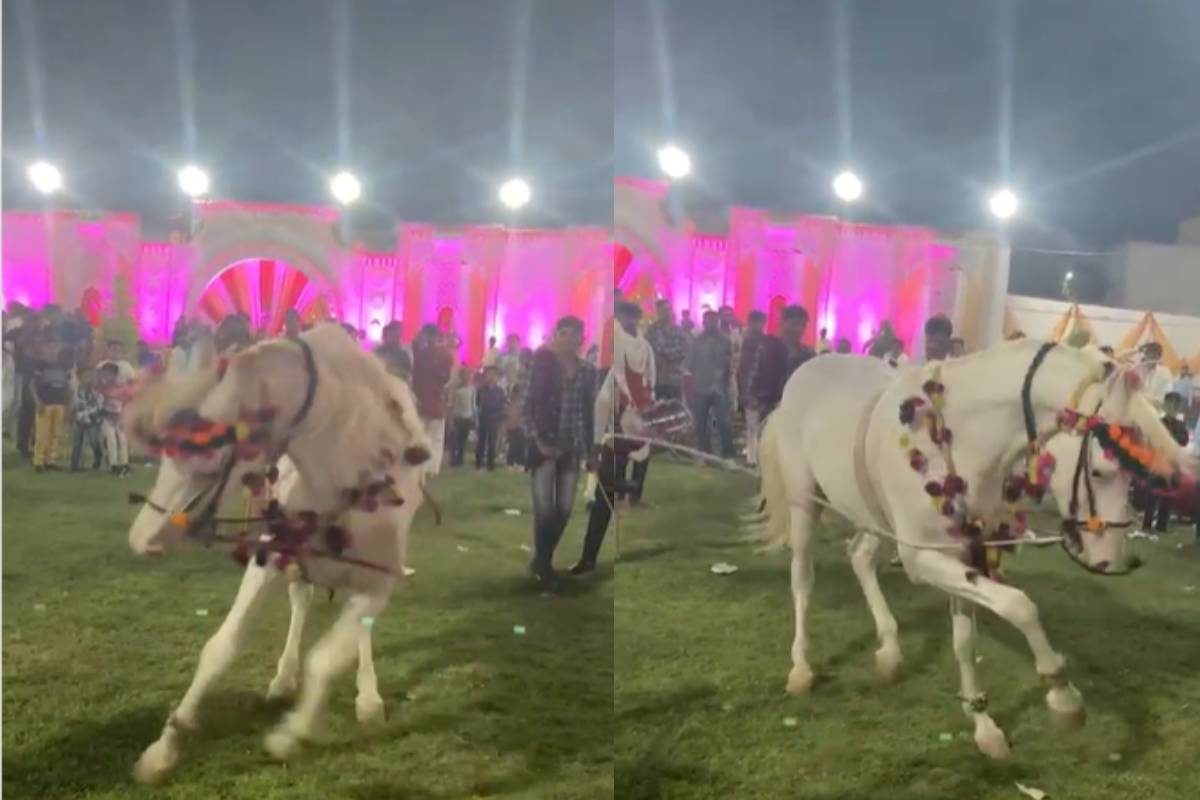 Horse Dancing in Wedding: During the wedding season, you must have seen the groom coming riding a horse. During this, no matter how much people keep dancing and singing, but the mare is doing its work silently. However, the horse whose video is going viral on social media at this time, he is seen doing a tremendous dance.
The wedding day is special not only for the bride and groom but also for family members and friends. They dance and sing fiercely to express their happiness. If a horse joins in this dance and song wearing a ghungroo, then people are bound to be surprised. In this video going viral, the horse is showing such a dance, which is surprising people.
horse dancing fiercely wearing ghungroo
This video, which is going viral on social media, has been shot in a wedding function. A decorated pandal and guests can be seen behind in the video. During this, the sound of musical instruments is also coming and a horse is seen dancing fiercely. The interesting thing is that the horse is running its feet on the proper beat, as if it is understanding all this. Viewers are surprised that how the horse would have been taught such a dance?
---
Reader's opinions
---