---
Wisconsin brothers cook up world's largest grilled cheese sandwich
Written by Angie Sharma on October 25, 2023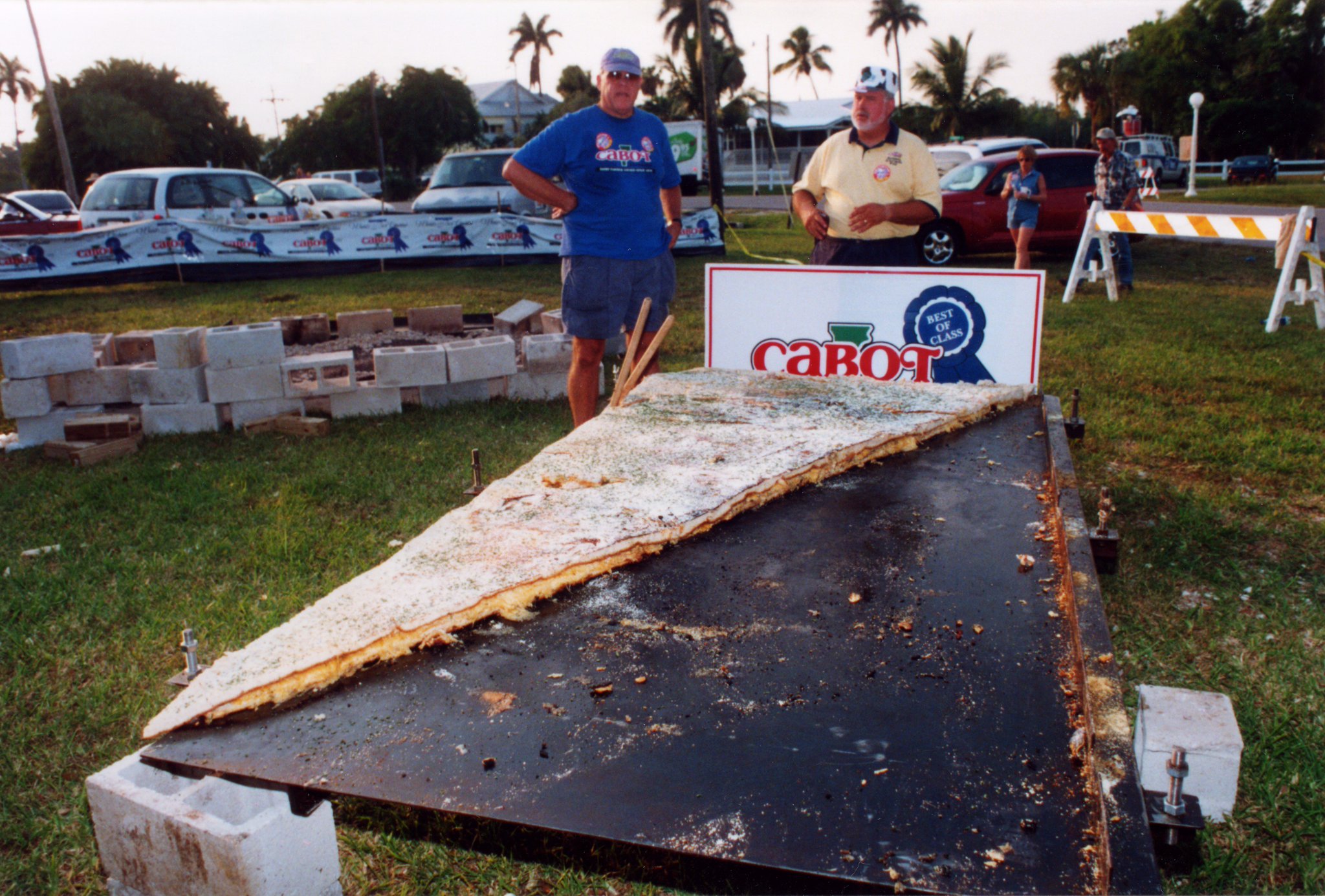 A pair of Wisconsin brothers led their friends and family in the creation of a massive grilled cheese sandwich measuring 10.9 feet long and 6.25 feet wide.
Exodus Chaudhry, 11, and brother Iggy, 10, stars of The Exodus and Iggy Show on YouTube, used a custom-welded pan, more than 300 pounds of dough and 60 pounds of cheese to create the 2.75-inch-thick sandwich at the Tripoli Shrine Center in Milwaukee.
The brothers aimed to break the Guinness World Record for largest grilled cheese sandwich, which was set by Cabot Creamery of Vermont in 2000 with one that measured 10 feet long, 5 feet wide and 2.5 inches thick.
The Chaudhry brothers' record attempt raised money for local food banks.
Source : UPI News
---
Reader's opinions
---