---
10 Hair Masks With Only 1 Ingredient
Written by Sneh Chaudhry on May 17, 2022
Most of us resort to store-bought hair masks with expensive price tags to get rid of frizzy, dull hair and to add bounce and volume to the hair because they are convenient to use. They require less effort compared to the task of putting together multiple hair-friendly ingredients to make homemade masks. But wait, you can reap the same benefits as expensive hair masks by using these just one ingredient hair mask.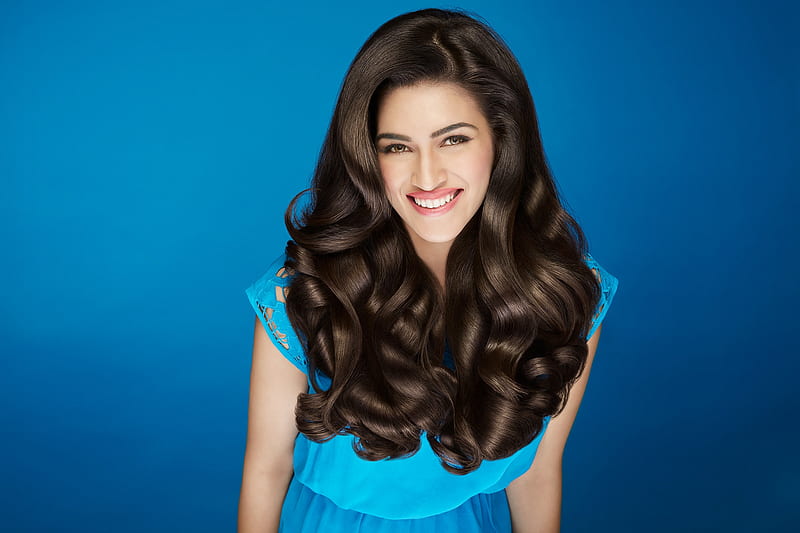 Mayonnaise: This ingredient not only adds yumminess to sandwiches, salads, burgers, and dips, it can add shine, reduce frizziness, and combat static hair as well. But do make sure you whip up your mayonnaise. To make this mask, take half a cup of mayonnaise, apply it to all the hair, keep it for 30 to 40 minutes, and rinse off with a mild shampoo. Do this once a week.
Coconut Milk: Do we even need to tell you how amazing coconut oil is for all hair types. In the same way, coconut milk also nourishes hair, prevents breakage, boosts hair growth, and can softness to dry and damaged hair. The lauric acid in coconut milk penetrates hair strands and nourishes them from within. To make a mask, take two tablespoons of freshly-extracted coconut milk, apply it all over hair and scalp, and leave it for 2 hours or overnight. In the morning, wash it with a mild shampoo. Alternatively, you can use coconut oil as a hair mask too. Use it in the same way as coconut milk.
Aloe vera gel: Fresh aloe vera gel tackles a lot of hair care woes – from preventing hair fall to moisturizing scalp and hair strands. To make a mask out of aloe vera, just scoop out fresh gel from a leaf, use a blender to make it into a smooth consistency, and apply it all over the scalp and hair. Leave for one or two hours, and rinse off with a mild shampoo.
Olive oil: It's one of the best moisturizing oils for all hair types because olive oil can penetrate hair strands and lock in moisture. You can make an overnight hair mask by just taking 4 tablespoons of olive oil and massaging it on the scalp and all through the hair, till the tips. Leave this overnight and rinse off with a mild shampoo as usual.
Fresh Cream: It acts as a moisturizer and deeply conditions dry and damaged hair. The healthy fats in malai soften hair and prevent breakage as well.  To make this mask, take half a cup of fresh malai and use it generously all over your hair. Keep it for 1 hour and rinse off with a mild shampoo.
Avocado: There's everything in avocado that's good for hair – full of fatty acids and oils, it nourishes hair and scalp and shine and softness to hair as well. To make a mask out of a ripe avocado, extract the flesh and mash it to a paste consistency. Use this paste on hair and scalp, and rinse off as usual.
Egg White: With its high protein content, egg whites are great for hair, to reverse damaged hair. Just use two egg whites, whip them to a foamy consistency, and apply to hair and scalp. Rinse off after 20 minutes with regular shampoo.
Ghee: The fatty acids in ghee can nourish hair and scalp, and reduce frizziness by deeply conditioning hair. It is believed that desi ghee also reduces hair fall. So, just scoop out a few spoonfuls of ghee and apply it all over the hair. Wash off after 20 minutes.
Banana: The potassium content in bananas helps soften and smoothen hair. The nourishing properties also prevent breakage and split ends. It also restores and replenishes frizzy and dry hair. To make this mask, take one or two ripe bananas according to your hair length, mash them in a bowl, and apply this smooth paste all over your hair. Rinse off with a mild shampoo after 20 minutes.
Honey: The best thing about honey is that it softens hair as well as locks in moisture, double benefit in a single ingredient. If your hair tends to get extremely frizzy, just scoop out a few tablespoons of honey and apply it to the dry strands. Keep it for 20 minutes and rinse off normally. You can also keep honey overnight on hair, but make sure you wear a shower cap to prevent staining of the pillow.
Source: makeupandbeauty.com
Stay tuned to Mahekta Aanchal on Radio Sargam with your show host Sneh Chaudhry from 9 am to 2 pm daily on 103.4FM in Suva to Nausori Corridor, Central Division, Nadi, Lautoka & Labasa, 103.2FM in Sigatoka, Coral Coast, Ba, Vatukoula, Tavua & Savusavu and 103.8FM in Rakiraki
---
Reader's opinions
---