---
30 Years of Farah Khan EXCLUSIVE: Choreographer reveals how she played a prank on Hrithik Roshan during Kaho Naa Pyaar Hai and how it backfired
Written by Swaati on May 30, 2022
Farah Khan, the expert and much-loved choreographer, completed 30 years in the industry, on May 22. In these three decades, she has worked with several Bollywood stars and has been a part of some iconic songs. During an exclusive interaction with Bollywood Hungama to celebrate her 30 years, Farah Khan spoke about her journey and a lot more. The discussion steered towards Hrithik Roshan and this is when Farah narrated some very interesting anecdotes.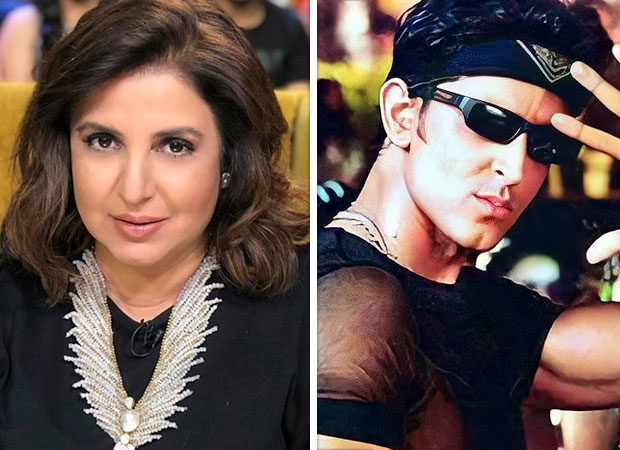 It's quite known that she gave some difficult moves to Hrithik Roshan during the prep of his debut film, Kaho Naa Pyaar Hai (2000) and how he cracked it instantly, to everyone's surprise.
Farah Khan said, "That was a prank we played on him because he was a very quiet guy. He used to come for rehearsals and dedicatedly do whatever we would teach him. One day, I told my assistant to scare him a little bit. We gave him an intricate, break dance move to perform. We thought he'll get terrified on seeing the moves. However, he simply nodded and performed the dance! We were left stunned. He told us that he used to do break dancing and that he used to dance like Michael Jackson as a kid."
Farah Khan continued, "We told him to come after two days. We re-choreographed the whole dance. It was like hitting upon a jackpot as no hero could dance like that before. The break dance we had asked me to do was also incorporated into the song 'Sitaron Ki Mehfil'. Not just this song, we changed the choreography of the rest of the songs as well."
Kaho Naa Pyaar Hai had a very melodious album and 'Ik Pal Ka Jeena' stood out thanks to its dance. What's interesting is that it's not a typical dance song.
To which Farah Khan said, "Actually, when I heard the song, I was like 'Oh My God!' as it was a very slow number. I didn't like the song at all (laughs)! But I had no choice. Normally, I work harder on the songs I don't like to make them look good. Nevertheless, I never thought that the signature dance step of the song would be remembered even after 22 years. Hrithik is known for his step."
---
Reader's opinions
---