---
30 Years of Khuda Gawah EXCLUSIVE: Manoj Desai reveals Sanjay Dutt shot for 7 reels and was then removed; even Ajay Devgn almost bagged the part which was eventually played by Nagarjuna
Written by Swaati on May 9, 2022
Khuda Gawah completed 30 years on May 8. The film was grand in all respects and comprised of a sprawling star cast – Amitabh Bachchan, Sridevi, Danny Denzongpa, Nagarjuna, Shilpa Shirodkar and Kiran Kumar. The internet is filled with reports that Nagarjuna was not the first choice of the film and that Sanjay Dutt was signed for the film. Plenty of reasons are given for Sanjay Dutt's exit. Some reports claim that he got into a tiff with director Mukul Anand while it's also believed that the actor had problems with producer Manoj Desai.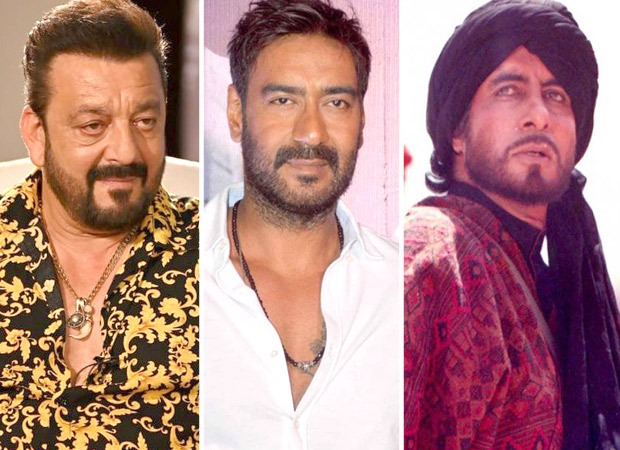 On the film's 30th anniversary, Bollywood Hungama spoke to Manoj Desai and asked him the truth. He said, "Yes, Sanjay Dutt was signed initially. We even shot 7 reels with him. Even Farah Naaz had come on board. Woh 7 ki 7 reel doob gayi. This is because the late Mukul Anand ji, the director of the film, wanted to shoot his Pepsi and other ads free of cost in Nagarjuna's studio in Hyderabad. Hence, Nagarjuna bagged the role. As a result, we had no choice but to remove the scenes of Sanjay Dutt and Farah from the film, including a song. Then Shilpa Shirodkar replaced Farah."
Manoj Desai continued, "Sanjay Dutt was also rejected as he was a part of the song 'Tamma Tamma'. It sounded similar to 'Jhumma Chumma' from Mukul's film Hum (1991). Isme unko nikaalne waali koi baat hi nahi thi. Sanjay Dutt was harassed so much over this topic that he landed in Amitabh Bachchan's vanity van. He told him that 'Manoj ji ki wajah se nahi. Yeh neech aadmi hai Mukul Anand. Uski wajah se main yeh film chod raha hoon. I am sorry'.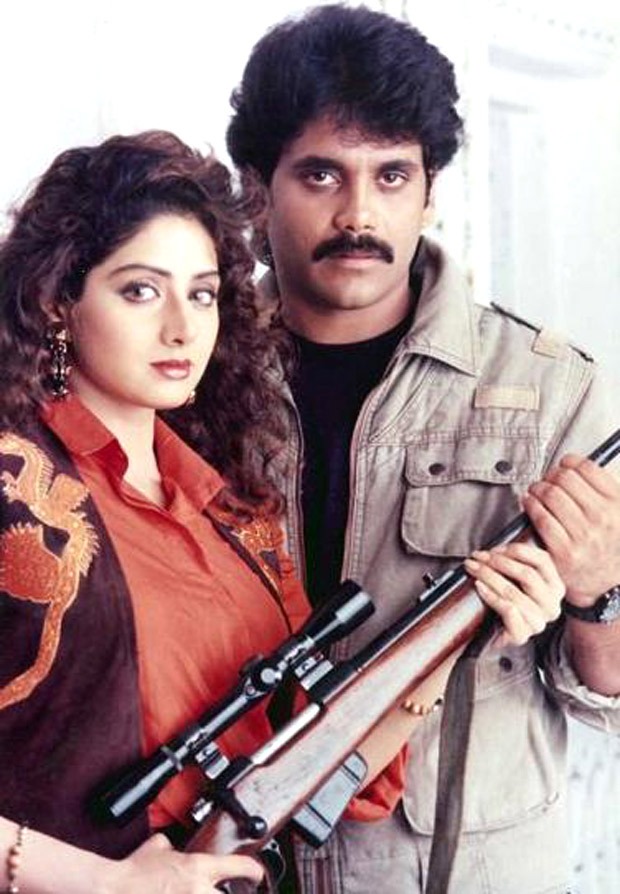 Sanjay Dutt was not the only actor who was selected for the part of the cop. Even Ajay Devgn was considered. Manoj Desai revealed, "I had to pass Ajay Devgn as well. He had shown me the reel of Phool Aur Kaante (1991). He was very nice. Lekin baat ghoom fir ke wahin aa gayi. Nagarjuna ko leke Mukul Anand apna kaam free mein karna chahte the. Yeh bahut purani aadat thi unki. Hence, we couldn't cast Ajay Devgn."
---
Reader's opinions
---