---
Kareena Kapoor Khan not part of 3 Idiots sequel? Actress questions if something is cooking between Aamir Khan, R Madhavan and Sharman Joshi in a hilarious video
Written by Swaati on March 25, 2023
Kareena Kapoor Khan's recent hilarious video on social media has caused a stir online. In the video, the actress wonders why she has not been kept in loop that Aamir Khan, R Madhavan and Sharman Joshi are planning a follow-up to the 2009 film 3 Idiots.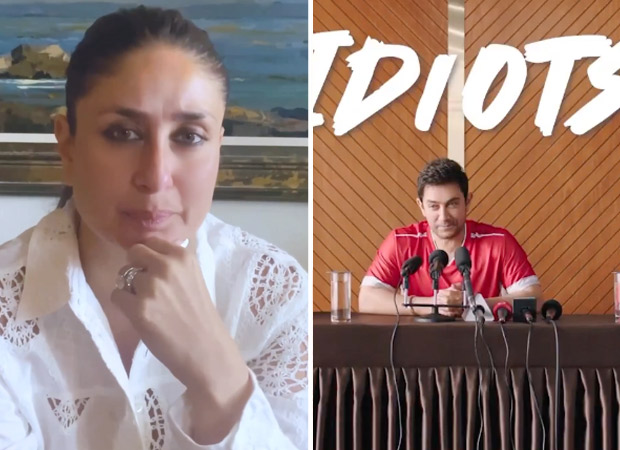 The Jab We Met actress expressed her doubts over the potential sequel for one of the most-watched Bollywood films of all times. The video, shared on Friday, features an angry Kareena and a picture of Aamir Khan, Sharman Joshi and R Madhavan from a press conference.
The picture shows all three actors wearing red t-shirts, sitting at a table with a board behind them that reads 'Idiots.' "I can't believe this!! How can they do this without me? (angry face emoji) @boman_irani have they kept this a secret from you also?" Kareena captioned the cryptic video. "I just got to know that when I was on a holiday that these three were up to something," she says in the video.
"This press conference ka clip that is going around is from the secret that these three are keeping from us. Something is fishy and please don't say this is Sharman ka some movie promotion. I think they are coming for a sequel. But only these three, without me? I don't think even Boman knows about this. Calling Boman right now to check aakhir chal kya raha hai yaar. This smells like a sequel for sure."
3 Idiots remains to be one of the most popular cult films of Indian cinema that saw massive fame and enormous success at the box office. The 2009 film was directed by Rajkumar Hirani and was loosely based on the Chetan Bhagat novel 'Five Point Someone'. The film starred Aamir, Sharman and Madhavan as three friends, Boman Irani as their college principal and Kareena as Aamir's love interest.
Source: Bollywood hungama
---
Reader's opinions
---