---
Kerala: Meet the Indian woman who flaunts her moustache
Written by Angie Sharma on July 26, 2022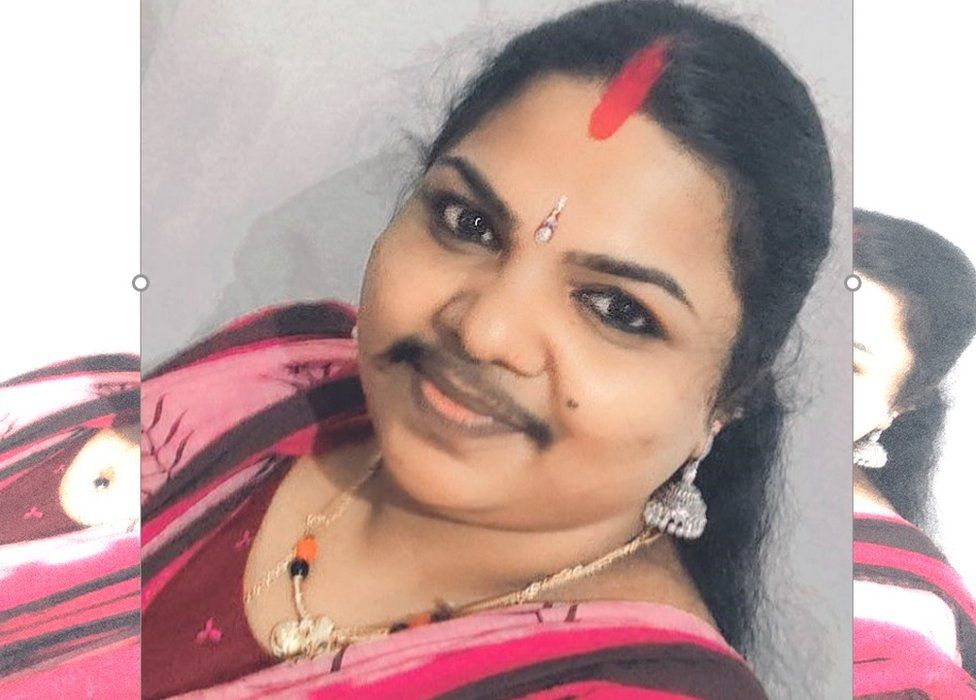 "I love my moustache," Shyja, 35, declares in her WhatsApp status section, below a photo of herself.
She is often asked – by people who see her photos on Facebook or meet her in person – why she sports a moustache.
"All I can say is that I just like it. A lot," she says.
Shyja, who uses only one name, lives in Kannur district in the southern state of Kerala. Like many women, she had wisps of facial hair above her lip for years.
While she would regularly get her eyebrows threaded, Shyja says she never felt the need to remove the hair above her upper lip.
Shyja's family and friends have been supportive of her moustache. Her daughter often tells her it looks good on her.
But Shyja says she's heard all kinds of remarks from people who see her on the streets.
"People make fun of me saying, 'it's men who have moustaches, why would a woman have one?'" she says.
Over the years, she has been featured in local media reports several times. Recently, she says, she saw several mocking comments on an article on her shared by a local news outlet on Facebook.
One person asked why she couldn't take a blade to her moustache when it was clear that her eyebrows had been threaded.
"But isn't that about what I like – what to keep and what not to?" she asks.
Shyja's friends often furiously reply to these comments on Facebook, but she says it doesn't bother her at all.
"In fact, sometimes I look them up to laugh at them."
---
Reader's opinions
---