---
Pooja Hegde on shooting Radhe Shyam in Telugu and Hindi- "It's two different films because magic happens only once"
Written by Angie Sharma on March 14, 2022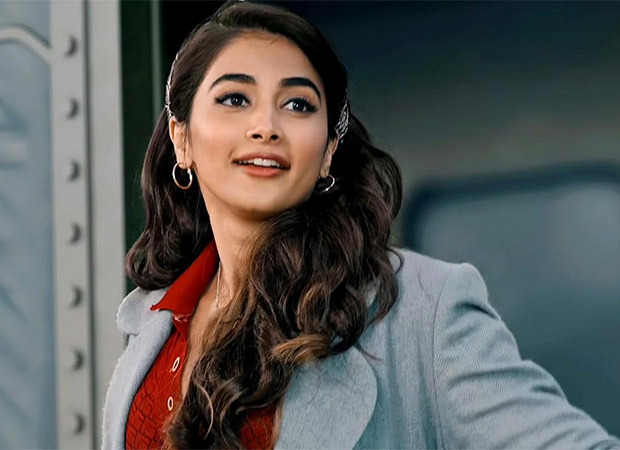 Pooja Hegde is currently basking in the success of her recently released pan India film Radhe Shyam. In the romantic drama, Pooja was cast opposite Prabhas. The film was simultaneously shot in Telugu and Hindi languages. In an interview after the release of the film, Pooja Hegde spoke about the difficulties of shooting every scene in two different languages and why she thinks the Telugu and Hindi versions of the same film are two different films.
"It was tedious and you need a lot of energy for that. I have a lot of emotional heavy scenes towards the second half of the film. I used to do the scene, give it my all, reach a point, and then they would say cut. Then I am like, 'Finally! It's done. The shot is done and we got it'. Then they would be like Telugu is still left or the Hindi scene is still left. Then I am like Oh God! We have to again shoot the same thing and I have to again reach that intensity," she said.
I really feel like they are two different films. The matter is the same, but Telugu and Hindi are two different films. Because sometimes when I am dubbing I am like this shot is better in Telugu or I would feel like a particular scene was better in Hindi. It's two different films because magic happens only once sometimes in romantic films or in most films. Also, words have their own energy. If I say 'Khwaab', and I translate it to English it is just 'Dreams'. But 'Khwaab' is so poetic. It brings about a different kind of emotion when you say 'khwaab'. So every language has its own energies and I would feel like when I am saying the line I would emote it differently. So it's been a great learning experience as an actor and it has helped me grow," she added.
Source : Bollywood Hangama
---
Reader's opinions
---