---
REVEALED: How the telephone sequence of Alia Bhatt in Gangubai Kathiawadi was improvised on set
Written by Swaati on March 10, 2022
The celebrated 'telephone' sequence in Sanjay Leela Bhansali's Gangubai Kathiawadi where Gangubai phones her mother after 13 years was largely improvised. Alia Bhatt admits the telephone sequence went off the script. "My director Sanjay Sir had planned a scene where Gangubai speaks to her mother after many years. While I was doing the scene we suddenly thought of the operator intervening—during those times in the 1960s one had to book a trunk-call through an operator to talk long-distance—saying only 30 seconds more talk-time is left."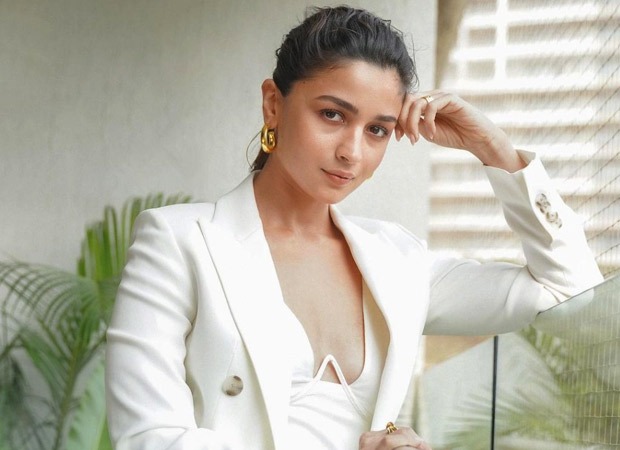 This is where the improvisation kicked in.
"Something is triggered off in Gangubai's mind when she hears the operator's warning about 30 seconds. She angrily wonders how so many years of silence between her mother and she can be bridged in so little time. The scene was unrehearsed. We thought of Gangubai's battle with time as an afterthought."
Alia admits the telephone sequence owes its allegiance to her father's film. Any resemblance to the celebrated telephone sequence in Alia's father Mahesh Bhatt's Arth is not coincidental.
Recalling the celebrated sequence Shabana Azmi had said, "The telephone conversation I had with my screen-soutan Smita Patil in Mahesh Bhatt's Arth, I regard it as the most crucial and difficult, challenging yet satisfying sequence of my career so far. I'll tell you why. We had finished the entire shooting of Arth and I was supposed to leave the country when Mahesh Bhatt told me to drop in for some patch-work at the Sunaina bungalow (a prominent shooting venue at Juhu) which is near my house. Now, patchwork means just random shots. So I went thinking I'd be in and out. Once I got inside the bungalow, Mahesh gave me a 10-minute scene with dialogue saying, I've to plead on the phone with my husband's mistress to get him back."
Shabana recalls being aghast "I threw a tantrum. How could I do this in such a short notice? Mahesh said not to create 'artificial conflict' and get down to it. So I had no choice but to do the entire sequence in 10 minutes. I don't know how it turned out the way it did because there was absolutely no rehearsal. You know, the way a sitar sounds depends on how the instrument is tuned and how it is played. In this scene I was left completely to myself. And in a way that was a blessing because I don't think I could've brought in that feeling of urgency and desperation if I had rehearsed. So in some cases preparedness is not all. This sequence was doubly difficult because I had to plead with another woman. Can you imagine, Shabana Azmi pleading??!! That humiliation was completely alien to me. I don't know where those reserves of self-debasement came from in me. The connectivity of that telephone sequence with women all over the world is unparalleled. Wherever I go they talk about Arth and specially this scene. I think it happened because Mahesh and I had the most perfect tuning."
---
Reader's opinions
---