---
After the Adipurush episode, CBFC plays safe; refers Akshay Kumar-starrer OMG Oh My God 2 to the Revising Committee
Written by Swaati on July 13, 2023
Akshay Kumar has had a poor 2022 as none of his films emerged as a success at the box office. 2023 also started on a bad note with the debacle of Selfiee. But his upcoming film OMG Oh My God 2 has generated hype and curiosity. Its posters were well-received and the same goes for the teaser that was unveiled on July 11. However, the film has faced a little hindrance, thanks to the Central Board of Film Certification (CBFC).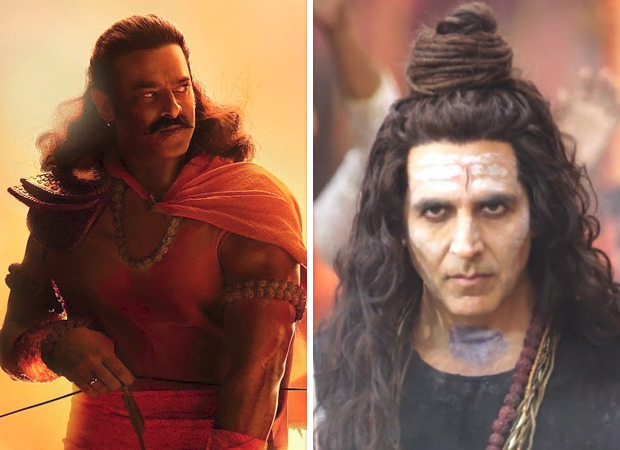 As per reports, the CBFC has decided to refer the film to the Revising Committee. A source said, "When a film applies for a censor certificate, the Examining Committee (EC) is the one that goes over the content and decides the appropriate rating, that is, U, A or U/A. But at times, the filmmakers approach the Revising Committee (RC) if they are not satisfied with the cuts ordered by the EC. There are also cases where the CBFC's EC and chairperson themselves request the RC to view the film and pass an appropriate judgment."
The source continued, "Both sides are tight-lipped but as per reports, the EC has asked the RC to view OMG Oh My God 2. It is also said that the CBFC is being cautious as the film deals with religious issues. Just last month, the CBFC was heavily slammed for passing Adipurush with zero cuts and a 'U' certificate. The film's dialogues and certain scenes faced a lot of flak from the public. Questions were raised about how the CBFC, which is quick to censor content which they deem objectionable, passed Adipurush without any deletions."
The source added, "Hence, it is possible that after the Adipurush episode, the CBFC management wants to pass OMG Oh My God 2 only if they are sure that the content doesn't hurt the sentiments of moviegoers."
An industry insider commented, "The film is nearly a month away and hence if the RC passes the film, the makers will be able to get the censor certificate on time. Earlier, if filmmakers were not happy with the RC's recommendations, they had the right to approach the Film Certification Appellate Tribunal (FCAT). Often, the Tribunal had been lenient and liberal and had passed several films with zero or minimal cuts. However, the FCAT was abolished in 2021 by the government. The producer now has no option but to knock on the doors of the courts if they are not satisfied with RC's list of cuts. But that is a time-consuming process. Nevertheless, OMG Oh My God 2 should be passed by the RC and will make it in cinemas on August 11."
OMG Oh My God 2 features Akshay Kumar as Lord Shiva and it also stars Pankaj Tripathi and Yami Gautam. It will clash with Sunny Deol-Ameesha Patel starrer Gadar 2 in cinemas.
Source: Bollywoodhungama
---
Reader's opinions
---