---
Global Garbage Man Day-17th June
Written by Swaati on June 17, 2022
Give a big thanks to the men and women who keep your community sanitary and hygienic on Garbage Man Day, or Waste & Recycling Workers Week.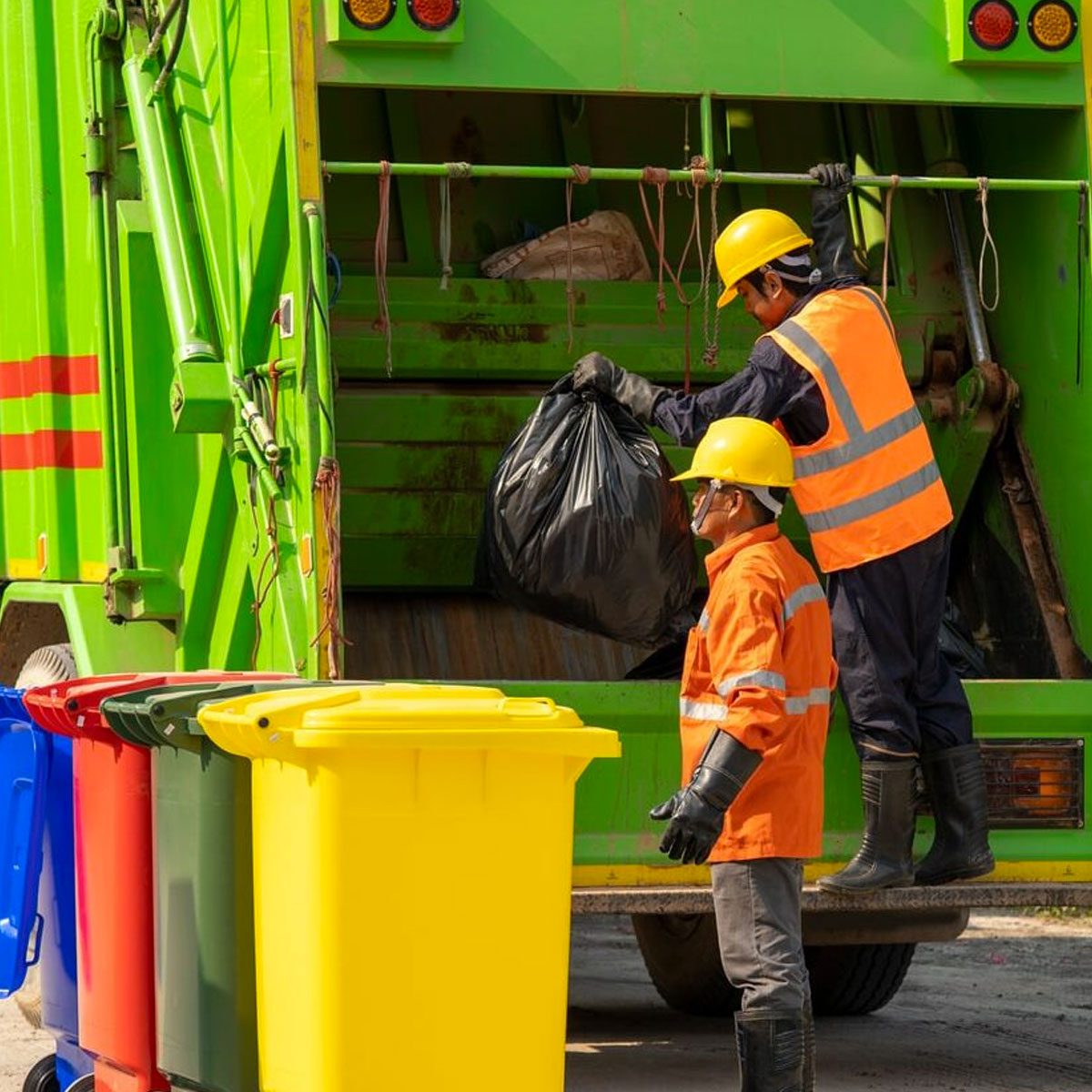 Just imagine what the world would be like if you had to live without the services of your local, friendly garbage professional. There would be mountains of trash piled up outside every home and business. And it would stink!
Fortunately, there is a group of tenacious and dedicated people out there who periodically collect and dispose of your refuse. Global Garbage Man Day, therefore, is a chance for everyone to stop whatever they are doing and spend a little time appreciating the hard work of these diligent souls.
Learn about Global Garbage Man Day
Sanitation professionals – also known as garbage men – are vital for functioning, hygienic civilization. But despite their daily toil, they don't always get the appreciation they deserve for their work.
Global Garbage Man Day seeks to address this injustice. It is an opportunity for regular people to appreciate the efforts and dedication of committed waste experts in their local community and across the globe.
People who collect waste from homes and businesses go by several names. But whatever you call them, it is hard to imagine life without them. Their job extends well beyond collecting your bags of trash and chucking them in the dumpster truck. They manage waste throughout the entire disposal process, from collections to recycling, to landfill.
Increasingly, they also play a role in local environmental support and conservation. With their help, cities can safely rid themselves of potentially dangerous and hazardous waste products and maintain public health.
How to celebrate Global Garbage Man Day
Global Garbage Man Day celebrates all of the people in our society charged with keeping both you and the environment safe. Traditionally waste and recycling professionals received gifts, and thanks for their work, but what can you do as an individual to celebrate this special occasion?
First, you can show that you care about your local garbage professionals' wellbeing. Members of the public often go about their business, oblivious to the hardships and dangers that waste disposal workers face. But the fact of the matter is that many work long hours on public streets and highways, continuously exposed to the risks of passing traffic. Motorists, therefore, can observe Global Garbage Man Day by slowing down as they pass workers.
Garbage disposal is also physically demanding work, especially in hot weather. Some members of the public, therefore, like to provide waste disposal professionals with cold, fresh water to keep them hydrated on hot days. It's a nice touch that can make a huge difference in how they feel.
The rate of injury in the garbage collection industry is around ten times higher than it is across the rest of the economy. While it is the role of management to mitigate some of these risks, there's a lot that the general public can do too to prevent harm. Garbage collection professionals, for instance, are at high risk of injury from hazardous materials and sharps. Obviously, poisons, harsh chemicals, and biological waste require professional disposal. But even things like broken glass, needles, shards of metal can put workers at risk. One of your activities in the run-up to Global Garbage Man Day, therefore, could be to ensure that all your waste is safe for manual handling.
Sometimes, though, the most straightforward methods for showing your appreciation are the best. Nothing says "job well done" better than a simple "thank you" note. You could even go up to your local waste disposal professional in person and let them know that you're grateful for all the work that they do. It could be the only thanks they get all year.
Global Garbage Man Day only comes around once per year, so don't waste it. If possible, try to avoid recycled gestures. Do something memorable—the more love you can dump on those who provide this essential service, the better.
Trashy jokes are always the best, aren't they?
---
Reader's opinions
---