---
Happy Independence Day to India
Written by Roneel Narayan on August 15, 2022
As India heads to celebrate its 75 years of independence, let's date back to its significance, history and more. Independence Day signifies India's long-fought victory and reminds us of the valiant men and women who laid their lives during the freedom struggle. India was liberated from the oppressive rule of the British Empire in 1947. The entire country observes Independence Day to commemorate freedom.
To commemorate the 75th independence day the Government launched 'Azadi Ka Amrit Mahotsav' with the objective to recreate and renew the patriotic fervour of the independence movement and to recall the contribution of the freedom fighters, the unsung heroes of India's independence, to spotlight and instil a sense of pride in the country's achievements and to shape a vision and roadmap for India's future.
Interesting fact of Tricolor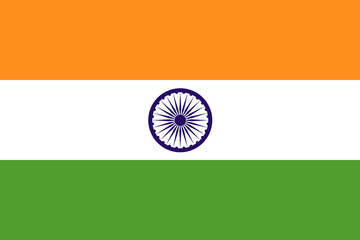 -In 1921, Pingali Venkayya presented a new version of the National Flag to Mahatma Gandhi. The version presented by Venkayya to Mahatma Gandhi had two stripes — green and red, and the Gandhian charkha at the centre.
-Mahatma Gandhi suggested Venkayya add a white stripe on top, becoming the original Tricolour.
-A resolution was passed during the Indian National Congress session in Vijayawada to adopt the Tricolour as India's National Flag
-On August 31, 1931, Indian National Congress hoisted the Flag and was formally adopted. The Tricolour Flag was then adopted was designed by Pingali Venkayya.
-The Tricolor Flag in its present form was born in 1947. The National Flag was first hoisted at the Council House on August 15, 1947.
---
Reader's opinions
---