---
Fashion Hacks We Learned From the Royal Family-Part 1
Written by Swaati on September 13, 2022
Say Yes to Shapewear
Interestingly, members of the royal family aren't allowed to show their undergarments. And yes, that means bra straps too. To keep undies undercover, the royals have a few fashion hacks. Some royal outfits have bras sewn into the garment itself. On other occasions, royal ladies wear nude strapless shapewear.
In this picture, Kate Middleton, Duchess of Cambridge, attends the Royal Ascot races. There's no sign of a bra strap from underneath her pale blue lace Elie Saab dress.
Stand Out in Striking Colors
Queen Elizabeth II is well known for her bright outfits. The longest-reigning British monarch has had plenty of practice honing her personal style. The Queen is not one to shy away from a strong color. In fact, she often wears them head to toe.
There's a practical reason for Queen Elizabeth's bright ensembles. The monarch wears these colorful shades so she can be seen by the public when she's out and about. So, if you want to look like a queen, pick a color and really commit!
Hit Up the Highlighter
It's time for a beauty tip, this time courtesy of Meghan Markle. We know, Meghan is no longer a senior member of the royal family. But, let's be honest – the Duchess of Sussex has style! In order to look bright-eyed and bushy-tailed, Meghan applies highlighter to her under eyes.
Meghan Markle swears by cult product Touche Éclat by French luxury brand Yves Saint Laurent. The former actress opens her eyes up by dabbing some of the highlighter on her inner eyes.
Use Clutches to Hide Cleavage
As far as we're concerned, the late Princess Diana is the most stylish member of the royal family in recent history. The fashion rule breaker set many trends that are still being copied by celebrities today. Seriously, the People's Princess could really rock a bike short.
Anyway, Princess Diana was known for expertly hiding her cleavage using clutch bags. The royal was hounded by paparazzi and didn't want them getting a revealing shot. She often held her purse to her chest, especially when getting out of cars.
Embrace the Humble Hairnet
For many people, hairnets are associated with fast-food jobs and school cafeteria servers. However, Kate Middleton is a fan of using the beauty tool to keep her hair in place. The Duchess is a fan of an elaborate chignon, which she keeps tucked away behind a dark brown net.
That way, there are no fly-aways when she's at a royal event. In this image, Kate is wearing a hairnet to the 2019 Commonwealth Day service at Westminster Abbey.
Save Black for Funerals
Royal protocol dictates that members of the family should only wear black at funerals. Presumably, this makes the dramatic shade have even more of an effect. Apparently, the royals must always travel with one black outfit in case of an emergency.
Interestingly, a young Queen Elizabeth was in Kenya when her father passed away in 1952. She wasn't allowed to leave the plane until someone delivered a black outfit to her. In these snaps, Princesses Kate and Eugenie are dressed in their funeral garments.
Protect Hair With Hats
If you ever struggle with a bad hair day, take a tip from the royals and wear a hat. While these might not exactly be everyday wear, a baseball cap will do the same trick. On numerous occasions, Kate Middleton has been seen disembarking a plane with one of her children in her arms.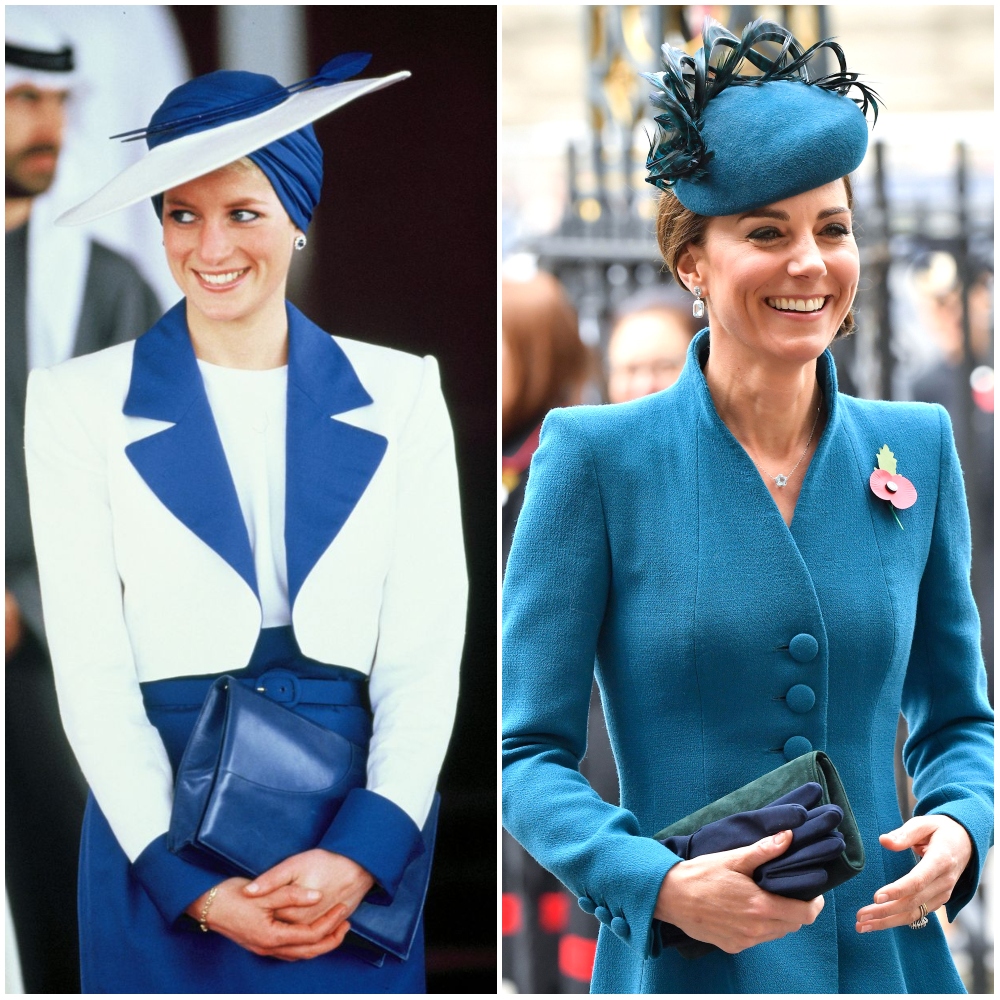 To avoid hair blowing in her face, she relies on a hat. We particularly like Princess Diana's unusual half-hat, half-turban here. All of her hair is tucked away under the Philip Somerville creation.
Always Remain Modest
As a member of the royal family, it's essential that you always remain modest. This means no short skirts, no cleavage, and no bare shoulders. In these pictures, Princesses Kate and Eugenie each wear a long skirt and a long-sleeved blouse. And yet, they both look fabulous.
Kate Middleton wore this Geo Jacquard skirt by Banana Republic to a charity event. Meanwhile, Eugenie (the daughter of Prince Andrew) wore this pastel ensemble to a 2015 day at the races.
Stay Sanitary With Gloves
It's undeniable that Queen Elizabeth has the most classic style in her family. Sure, she might love a bold color, but her accessories are always prim and proper. For example, the monarch is often seen wearing either white or black gloves.
Naturally, there's a royal glove maker on hand to make them. The Queen wears gloves in order to stay sanitary as she's always shaking hands. However, Princess Diana often broke this rule as she wanted to actually touch people's hands when she met them.
Save Denim for Dog Walks
We told you Princess Diana could rock a bike short! Interestingly, royals are expected to save denim for dog walks. Even when they're dressed casually, members of the royal family usually don't rock a pair of jeans. However, there have been some notable exceptions.
We love Kate Middleton's casual outfit in this snap. The royal wore these wide-legged culottes from Massimo Dutti to the 2019 Chelsea Flower Show. The high-street fashion fan paired them with white Superga sneakers for a casual yet refined look.
Wear Weights on Your Hem
It's rather essential that royal ladies don't have their skirts blow up in the wind. Alas, this Marilyn Monroe-style blunder has happened on at least one occasion to Kate Middleton. However, the royal family has a hack for that! According to one of Queen Elizabeth's couturiers, sometimes the royals have weights sewn into their hems.
You can buy dressmaking weights for this very purpose. Or, you can even use weights designed for curtains. Either way, you can rest easy that your skirt will stay firmly down.
Find Beauty Favorites
Over the years, there have been many snaps taken of Queen Elizabeth applying lipstick. Clearly, this long-reigning monarch knows her color. Apparently, one of the Queen's favorite products is Elizabeth Arden's Beautiful Color Lipstick in Fig.
The American beauty brand actually has a Royal Warrant. This means that it's a company that has regularly supplied goods to the Queen and her household. Her majesty is also fond of the company's cult Eight Hour Cream. Fittingly, the cream was first developed for horses!
Boldly Choose a Bodysuit
The British royals have many hacks for ensuring that their clothing doesn't blow up. After all, these ladies have to be chic and well-kempt. One option for a sleek finish is to wear a bodysuit rather than a top that has to be tucked in.
Meghan Markle is regularly seen in bodysuits. This means that she can be photographed from any angle. In this shot, Megs is wearing an Alexander McQueen suit with a fetching shirt-style bodysuit by Tuxe.
Have Fun In A Headband
In recent years, royals have sometimes switched their usual hats and fascinators for a fashionable headband. This is a classic Sloane Ranger accessory, worn by the well-to-do ladies of Sloane Square in London. In this snap, Princess Beatrice wears a veiled burgundy headband to her grandfather's memorial service.
Meanwhile, Kate Middleton wore this trendy black velvet headband while on a royal visit to Ireland. It's made by American designer Lele Sadoughi, also known as "The Headband Queen."
Swap Real Fur for Faux
Over her 70 years as Queen of the United Kingdom, Queen Elizabeth has worn several fur pieces. This includes the ermine-trimmed purple velvet robe she wore for her coronation in 1953. However, she has been criticized by animal rights activists for wearing the controversial fabric.
In 2019, the palace announced that the Queen would no longer be wearing fur to public engagements. Instead, she would wear faux fur. However, historic pieces including crowns and robes will still retain the fur they were originally made in.
Avoid Slips in Silicone Pantyhose
According to royal protocol, female royals must wear pantyhose rather than expose their bare legs. However, this old-fashioned legwear can cause slippage when worn inside certain shoes. But, don't worry — the royals have a hack for this!
Kate Middleton wears pantyhose with silicone pads on the bottom to avoid slipping around in her stilettos. The silicone sticks to the shoe interior, keeping her feet firmly in place. Apparently, the fashionable royal is a fan of the pantyhose sold by British high-end department store John Lewis.
Keep Nails Nude and Natural
While there have been some exceptions, most royals keep their nails nude and natural. This is another royal regulation, set out by the Queen herself. Apparently, her royal highness is particularly fond of the Essie shade "ballet slippers." The natural hue matches everything, especially the Queen's many bright outfits.
At official royal events, Kate Middleton and Meghan Markle usually have nude-toned nails. In this snap, it looks like the Duchess of Cambridge might even be wearing clear polish.
Have Fun With Fashion
We haven't even touched on Princess Anne yet, despite her undeniable fashion credentials. The Queen's only daughter has flouted royal tradition throughout her life, especially with her style. The former Olympian is an underappreciated fashion maven. Just look at these outfits!
Anne wore this ruffled high-neck floral gown back in 1979 – isn't it fabulous? The following decade she stepped out in this fabulous cape and headscarf combo. Hey, you can break the rules a little when your mom is the Queen!
Balance Your Silhouette
Next up is Diana, Princess of Wales, wearing some wonderful '80s looks. Diana was all about keeping her silhouette balanced. Here, she wears puffy, dramatic tops paired with pencil skirts and a chic belt.
Nowadays, Meghan Markle is often seen wearing a similar silhouette. The Duchess of Sussex loves a pencil skirt, usually paired with a looser long-sleeved blouse. Of course, this fashion hack also works in reverse. When wearing a puffy skirt, opt for a tucked-in top.
Find a Fabulous Fascinator
When Kate Middleton married Prince William in 2011, tens of millions of people tuned in to watch. Amongst the opulent gowns and celebrity sightings, there were two rather shocking pieces of headwear. One can be seen here, on the left, worn by Princess Eugenie.
While this particular fascinator might be a bit much for most, the headwear is still very popular in the UK. Fascinators are a great alternative to hats and are often much more playful. On the right, Princess Beatrice wears a floral fascinator.
Opt for Minimal Makeup
It's probably no surprise that the women of the royal family wear minimal makeup. For them, that means no bold eyeshadow or strong lip colors. As with many of these details, it's royal etiquette for women to wear natural-looking makeup.
Here, Meghan looks radiant as always in a pared-back look. However, some royals have bucked the trend. Princess Diana used to rock some blue liner back in the day. And Kate Middleton wore somewhat heavy eyeliner on her wedding day.
Invest in Re-Wearable Regalia
Unlike many celebrities, royal ladies are known to re-wear their clothing. After all, they're funded by the public at large. Kate Middleton is particularly well-known for this, and for wearing affordable high street pieces.
Here, the Duchess is shown wearing a white shirt dress by London boutique Suzannah. She first wore it at Wimbledon in 2019. Then, she switched up the belt and wore it the following year. Finally, she wore it yet again at a memorial service in 2022.
Pick a Pillbox Hat
We've seen fascinators, and we've seen headbands. But, what about a pillbox hat? These elegant headpieces were first invented in the 1930s. Their most famous fan is probably the glamorous Jackie O.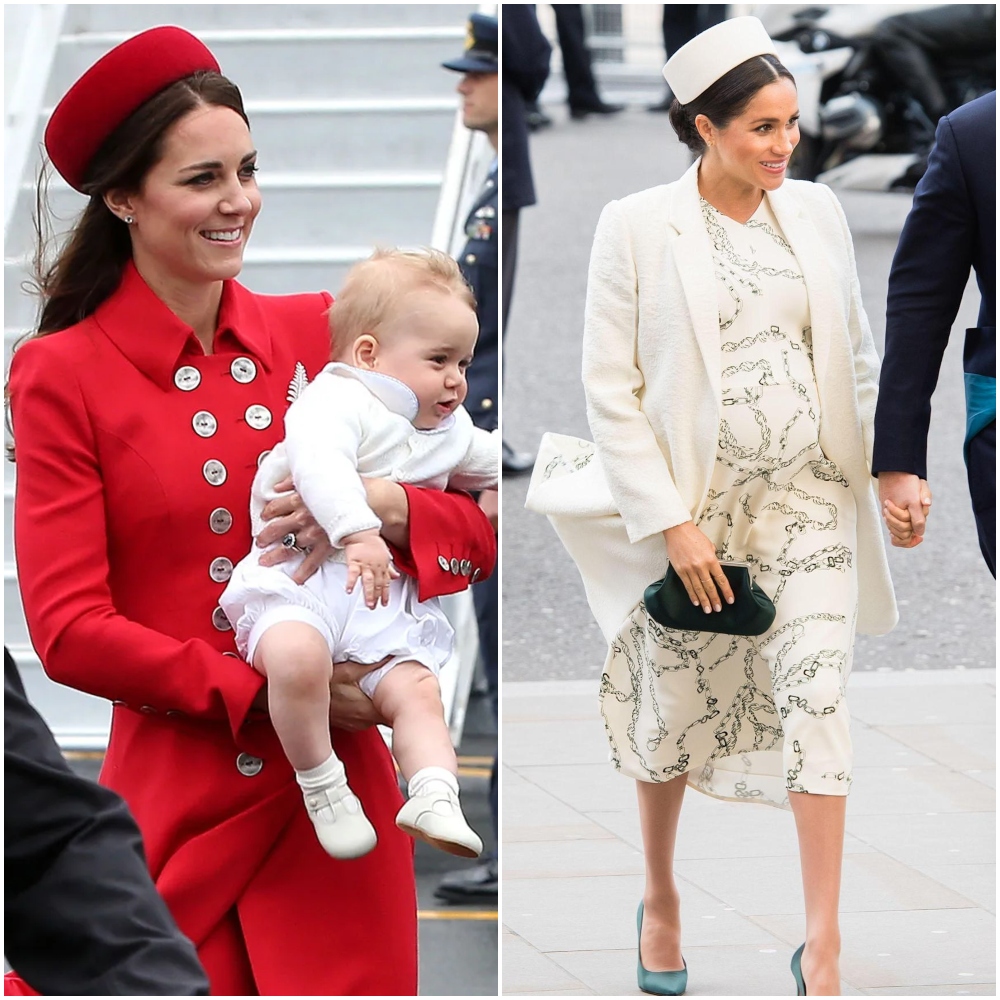 Here, Kate Middleton is seen disembarking a plane in a fetching red pillbox number. Meghan Markle channeled fellow American Jackie O when she wore this white hat for Commonwealth day in 2019. The royal paired her headpiece with a Victoria Beckham white coat. These chic hats are definitely less fussy than some other styles.
Experiment With Equestrian Styles
As members of the British Royal Family, these ladies certainly know their way around a horse. In fact, Princess Anne was a professional equestrian. She scooped up several medals at the European Eventing Championships and represented the UK at the Olympics.
Naturally, Anne has incorporated her love of horses into her personal style. In this picture from a visit to Russia in 1973, the Princess Royal is looking very chic. She combined a knotted neck scarf with a pinstripe button-down tucked into some black pants.
Use Combs to Hold Hats
With all of this headwear, the royals certainly have some hacks to keep hats in place. Apparently, Princess Diana often had combs put into her hats to keep them firmly attached to her head. This way, a strong gust of wind wouldn't ruin her well-put-together outfit.
In this picture, Diana is visiting Nottingham in 1985. She wears a blue velvet suit by Caroline Charles and a matching John Boyd hat. A master of '80s style, Diana's outfit also comes with puffed shoulders and high neck ruffles.
Add Even More Lining
Royal women are not supposed to fiddle with their clothing. This means no rearranging bra straps, pulling down hems, or scratching a pesky itch. To avoid such blunders, the royal staff must think of everything. Apparently, Queen Elizabeth sometimes has extra lining sewn into her gowns to avoid discomfort.
Here, the monarch wears crystal gowns that wouldn't have irritated her royal skin. The left picture is from the 2005 Royal Variety performance. And the right is from her 1999 golden wedding anniversary.
Avoid Blisters With Big Shoes
Here's a strange royal fashion hack. It seems that one way to avoid blisters is to wear shoes that are too big. Some celebrities also use this trick so that their feet aren't rubbing against the insides of their new season Gucci stilettos.
Here we have several examples of Meghan Markle wearing shoes that are clearly one or two sizes too large for her. The Duchess wore these rather large nude Aquazzura pumps to announce her engagement to Prince Harry back in 2017.
Select Sulfate-Free Shampoo
Ever since she first stepped on the scene, Kate Middleton has had fabulous hair. The Duchess is often seen with a bouncy blow-dry that would rival a Disney princess. There are plenty of rumors as to what products Kate actually uses. However, we know for sure that it's a sulfate-free formula.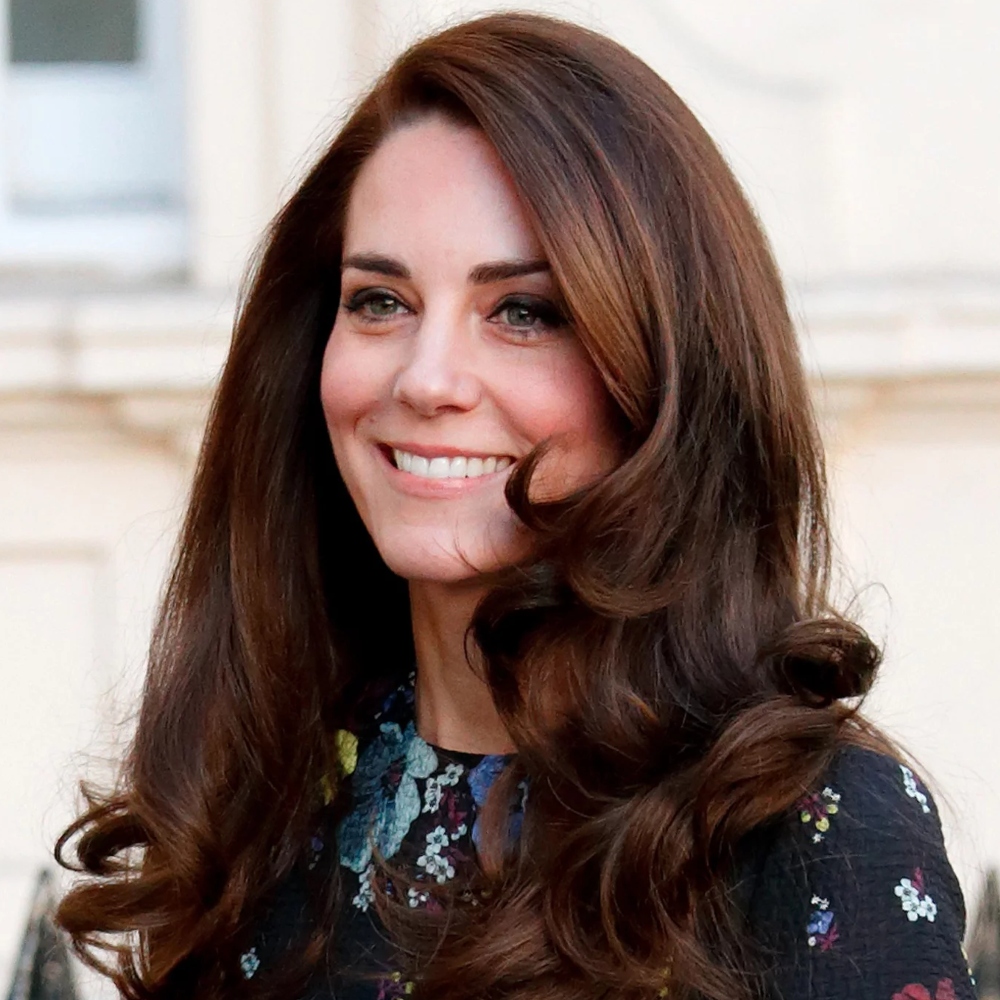 Supposedly, the Duchess of Cambridge uses Kérastase's Bain Oleo-Relax Shampoo for wavy, thick hair. However, Kate's stylist Richard Ward also has his own range of products. So, it's possible she uses his Cleanse & Condition formula.
Never Be Without a Brooch
Brooches may seem rather old-fashioned. However, even in 2022, brooches are making a comeback as a go-to accessory. Queen Elizabeth is rarely seen without one. In fact, she often personalizes it based on the country or event she's attending.
In this glamorous shot, Her Majesty is wearing an opulent diamond and pearl brooch. This particular item was initially given to Queen Alexandra as a wedding gift from King Edward VII in 1863. It then passed to Queen Mary, who bequeathed it to Elizabeth.
Accessorize With a Headscarf
If hats aren't for you, then why not try a headscarf? The Queen is a huge fan of this countryside look and ordinarily ties a silk scarf under her chin. This picture was taken in 1981 at the Windsor Horse Show. Notably, the Queen is using her favorite Leica camera to take her own snaps.
On the left, we can see Princess Anne in a more formal headscarf look. This was at the Bicentenary Celebrations of The Royal Yacht Squadron in 2015.
Wear a Luxury Leather Insole
So far, we've seen royals wear silicone pantyhose and wear large shoes in order to avoid mishaps. But, we have another footwear-related hack! Another option for no-slip shoes is to wear leather insoles. As with silicone, the fabric stops feet from slipping and sliding.
When royals have to be on their feet all day, this is ideal. Here, Kate Middleton wears nude stiletto pumps for Princess Charlotte's christening. In the other picture, she wears simple black pumps with an adorable Gucci tweed dress.
Use a Bud to Blend
It's time for another beauty hack! This time, it's from Princess Diana's makeup artist Mary Greenwell. Despite Diana loving a swipe of strong eyeliner, she was advised to soften the look for royal duties. To do that, Mary Greenwell used a simple cotton bud to blend the liner slightly.
The royal and celebrity makeup artist has said, "She had wonderful eyes that you could accentuate, and her skin was amazing. So I just brought out her features to the best of my ability."
Fight Fly-Aways With a Toothbrush
Likewise, Meghan Markle uses a simple household item to perfect her royal look. The Duchess of Sussex uses a toothbrush to fight fly-aways and keep her hair looking sleek.
She has revealed, "I spray hairspray on a small boar bristle toothbrush (a regular toothbrush also works great!) to lightly brush them down or smooth the hairline — this is especially good for a sleek bun when I'm off-camera." This is a cheap and easy hack that leads to much more controlled hairdos.
Stick to Thick Fabrics
As we've learned, royals don't want their outfits billowing in the wind. Another way to keep things in place is to choose a heavier or thicker fabric. Likewise, choosing a fitted silhouette will keep hems from flapping in the wind.
Kate Middleton often steps out in tweed outfits. Here, she re-wears a Catherine Walker grey tweed dress while on a royal engagement. In the other image, Princess Eugenie stuns in a cream tweed dress by French brand Maje. These hems stayed firmly down!
Dress With Diplomacy
When on royal visits, it's common for royals to wear something that nods to their host country. Here, Kate Middleton can be seen on a trip to Canada wearing a bright red Catherine Walker coatdress that matches the nation's flag. She also accessorized with a diplomatic maple leaf brooch.
Naturally, the fashionable Duchess has also worn tartan plaid while visiting Scotland. During a visit in 2021, she wore this fabulous blue tartan Holland Cooper coat. This time, she accessorized with a pair of the Queen's earrings.
---
Reader's opinions
---