---
Happy Shree Krishna Janmashtami
Written by Roneel Narayan on September 6, 2023
Janmashtami is a popular festival celebrated by Hindus all across the globe. Also known as Shri Krishna Janmashtami and Gokulashtami, this day is celebrated to commemorate the birth of Lord Krishna. According to the legends, the eighth son of Devki, Lord Shri Krishna was born on the 8th day of the dark fortnight of the month of Bhadrapada (August-September). Janmashtami 2023 will be celebrated on 6th September.
Janmashtami History and Significance
According to the Hindu texts, Shri Lord Krishna came into this world as the eighth avatar of Lord Vishnu and the destroyer of evil on this day.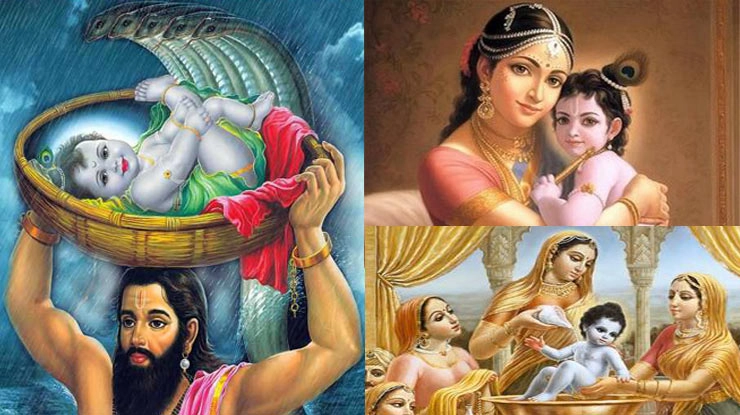 Ancient Hindu literature, including Bhagawad Gita and Bhagwata Purana, clearly states the story of Lord Krishna's birth and how his maternal uncle, King Kansa, wanted to kill him. And ever since his birth, every 8th day called Krishnapaksha of the month of Bhadrapada is celebrated as Krishna Janmashtami. In order to protect lord Krishna, his father Vasudev carried him in a basket across the raging River Yamuna to Vrindavan. There, Krishna was adopted and brought up by Yashoda and Nanda. This year marks the 5250th birth anniversary of Lord Krishna.
Also, many people treat this day as an occasion to honour the victory of good over evil.
Janmashtami Rituals
People have various rituals to celebrate Janmashtami 2023 according to their beliefs. Some of the rituals are:
Celebrations at Temples: People visit temples nearby and in different cities as well to offer their prayers and seek blessings from Shri Lord Krishna.
Fasting: People fast all day and read the Bhagwad Geeta.
Abhisheka: In a ritual cleansing termed abhisheka, the idols are also washed in a selection of auspicious milk.
Midnight Celebrations: At twelve o'clock at night, priests open the drapes to unveil Krishna's freshly clothed deity on an artistically adorned and decorated shrine.
Decorations: People decorate flutes, clean homes, and temples as a part of Janmashtami decoration.
Janmashtami Celebrations across India
The Hindus across the globe come together in their own countries and settlements to celebrate the birthday of Shri Lord Krishna with much fervour and enthusiasm.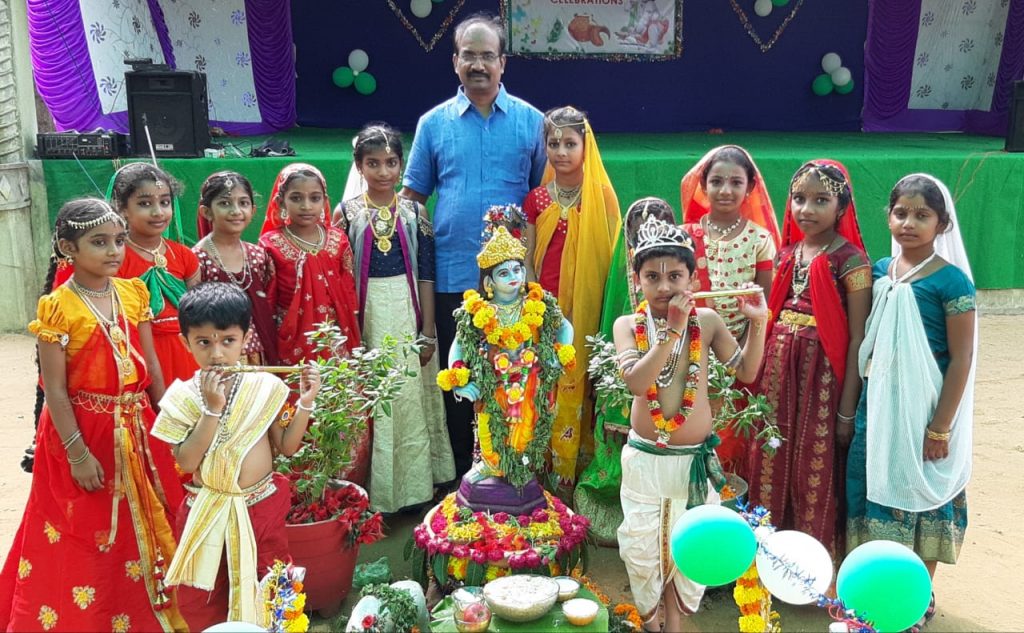 It is quite common to see kids dressed up as little Krishna, markets lined up with sweet shops and elegant handis, people preparing for the plays (also known as Ras Leela) and temples being decorated with flowers.
People also involve in the Dahi Handi celebration by making human pyramids to break the handi of buttermilk. On this day, recitations of verses from the holy books, Bhagavata Purana and Bhagavad Gita, are also organised at Hindu shrines. Some even fast through the day. People wish each other by saying "Happy Krishna Janmashtami" and exchange sweets and blessings.
While celebrations throughout the country are mesmerising, some places in India deserve a special mention. It is at these destinations that you can get the true essence of Janmashtami celebrations. Let's take a look at the different places where this festival finds a special place in the hearts of people.
1. Mathura
Mathura which happens to be the birthplace of Lord Krishna has some 400 temples dedicated to Him, all of which are decorated beautifully during this time. Chanting of shlokas, enactment of Raas Leela, fireworks, and jhulotsava are some common ways to welcome Krishna. Celebrations begin almost 10 days before the birthday.
Vrindavan:
Vrindavan, which is near the Shri Krishna birthplace Mathura, enthusiastically observes the Krishna Janmashtami. In this enlightened city, Shri Lord Krishna spent his formative years. Ten days before the event, the city starts to celebrate. Temples are adorned with new flowers and lights.
Gokul:
As soon as Lord Krishna was born in jail, Vasudeva brought him to Gokul. This is the reason why the celebration, which is observed one day after the primary holiday, is also known as Gokulashtami. On this day, worshippers sing hymns, recite mantras, blow shells, and ring bells. People do Janmashtami decorations at home with flowers.
Dwarka:
Dwarka is a beautiful city and the home of Lord Krishna. After leaving Mathura, Lord Krishna is said to have stayed here for 5,000 years. The town holds a month-long 'Janmashtami Utsav' festival. Mangal aarti is done at temples all across the city.
---
Reader's opinions
---