---
Have You Heard About The "PIG BEACH"?
Written by Roneel Narayan on February 11, 2022
The Bahamas are known for many things; white-sand beaches, crystal-clear shores, and vibrant local culture all bring flocks of tourists to their islands each year. Most recently though, this tropical paradise is gaining a reputation for something else entirely. Pigs. Specifically, pigs on a beach.
The island in the Bahamas' Exuma region, Big Major Cay, has been populated by wild pigs for decades. Today, more than twenty friendly boars enjoy an idyllic beach existence; their hours are spent alternating between sunbathing and going for a dip in the luscious seawater.
Here they are having a frolic…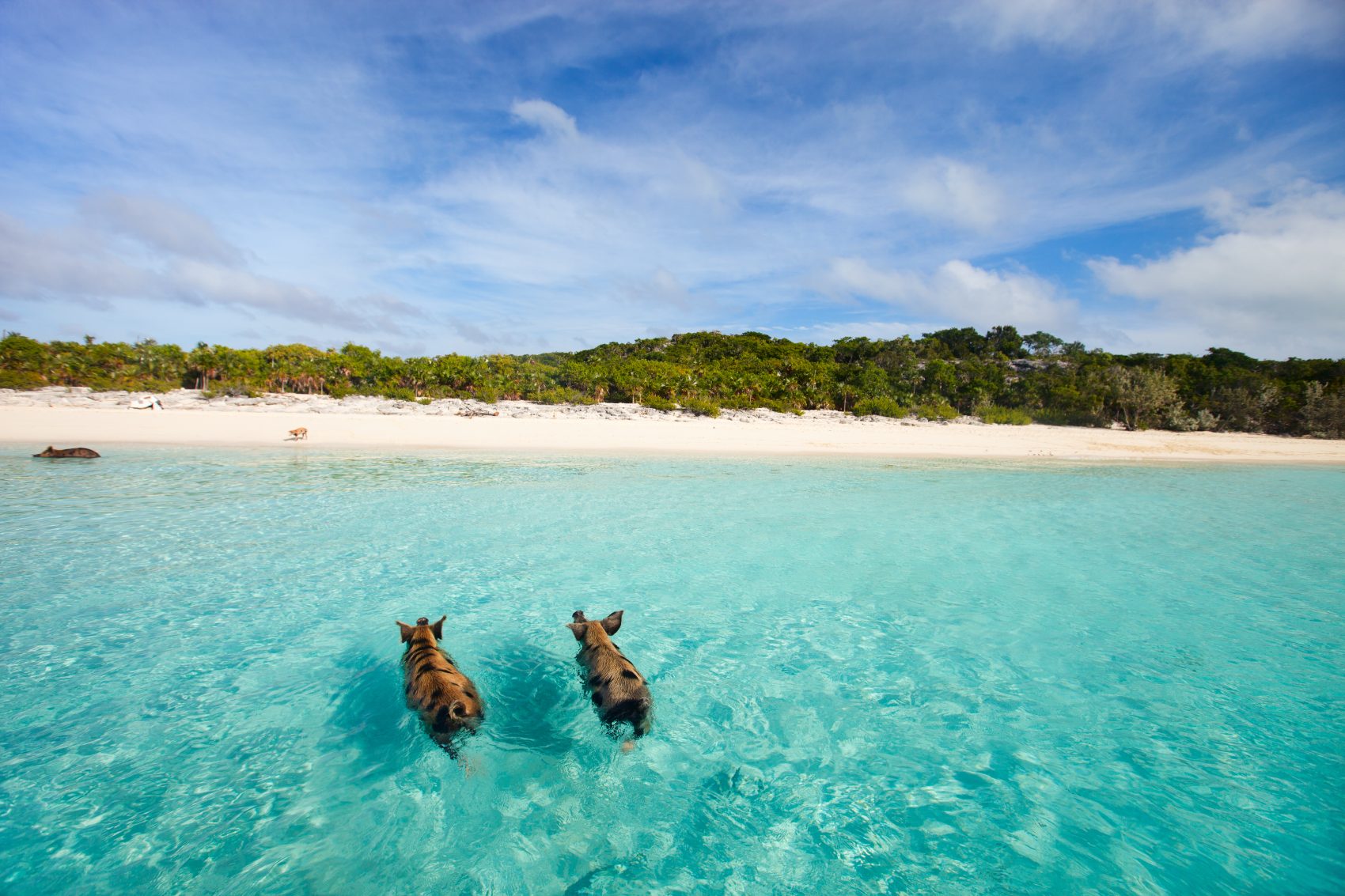 Getting their tan on…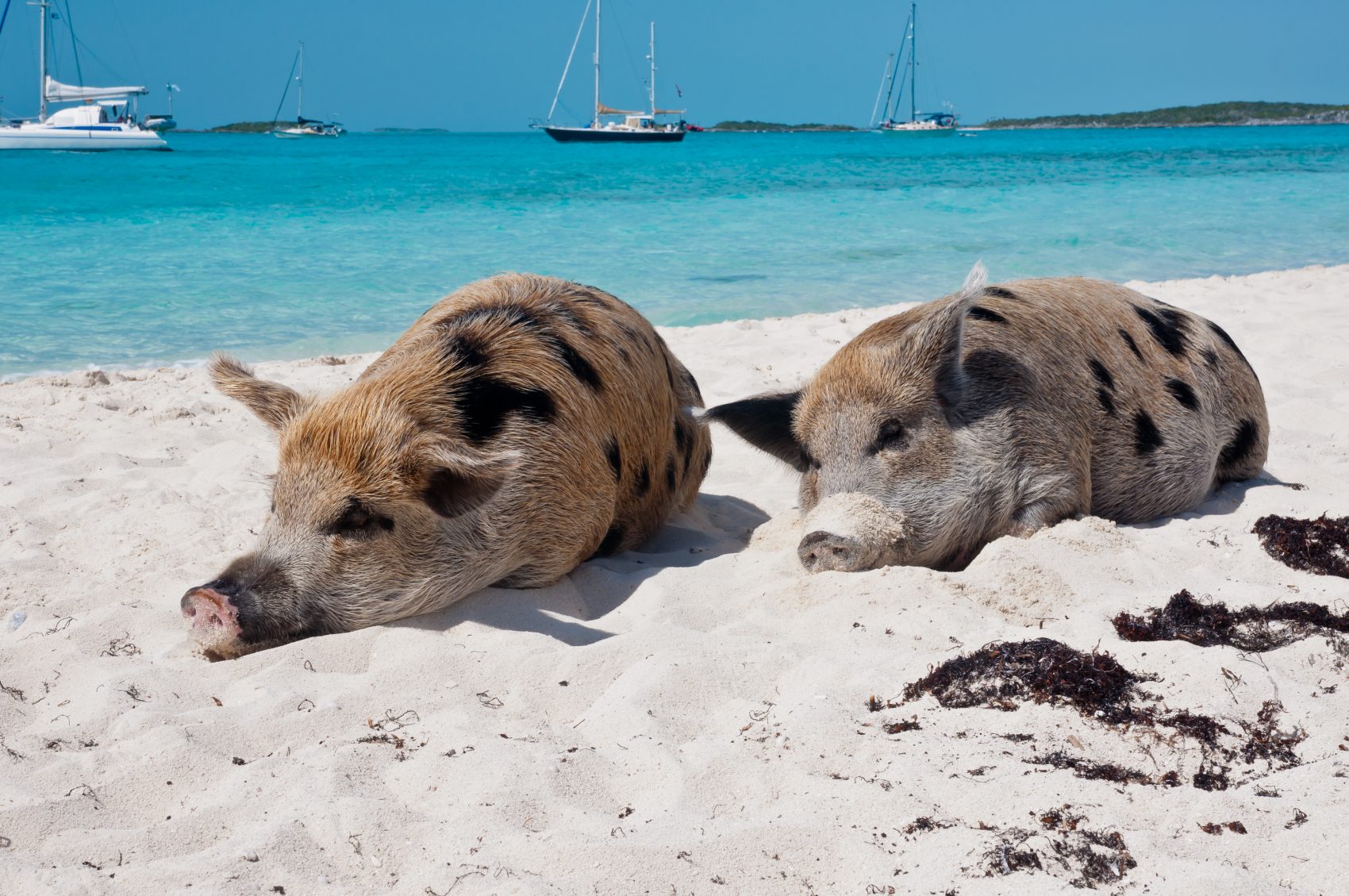 … and just generally living the dream.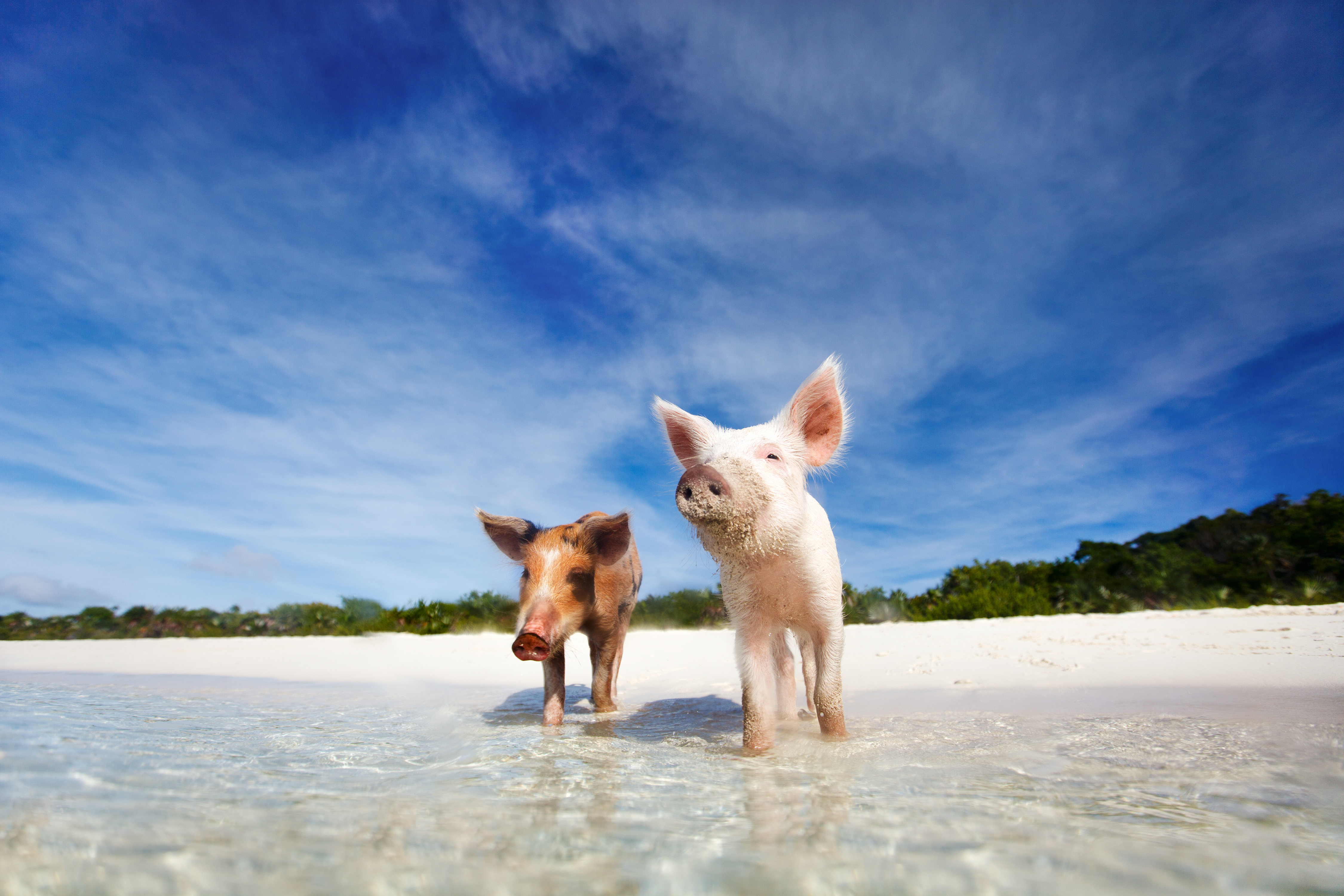 Not native to the region, it is unknown how the pigs first reached and survived on the isolated, widely uninhabited island. Although their presence remains a mystery, both tourists and locals alike have warmed to the new inhabitants, wholeheartedly rejoicing in "Pig's Beach". Director-General of The Bahamas Ministry of Tourism, Joy Jibrilu celebrates the friendly fellows' residency, recently declaring, "the Islands of The Bahamas are very proud to be the official home of the Swimming Pigs."
---
Reader's opinions
---