---
World Water Day is held annually on 22 March as a means of focusing attention on the importance of freshwater and advocating for the sustainable management of freshwater resources. It is about taking action to tackle the global water crisis, in support of Sustainable Development Goal (SDG) 6: water and sanitation for all by 2030.
In 2022, World Water Day is celebrated under the theme "Groundwater: Making the invisible visible", and UNESCO is the lead UN agency.
A new World Water Development Report is released each year on or near World Water Day, to provide decision-makers with tools to formulate and implement sustainable water policies. This report is coordinated by UNESCO's World Water Development Programme (WWAP) on behalf of UN-Water. The annual theme for World Water Day is aligned with the focus of the report.
UNESCO also contributes to the observance of World Water Day within the activities of its Intergovernmental Hydrological Programme (IHP), which worlds all year long to build the scientific knowledge base to help countries manage their water resources in a sustainable way.
The United Nations General Assembly adopted resolution A/RES/47/193 (link is external) of 22 December 1992 by which 22 March of each year was declared World Day for Water, to be observed starting in 1993. States were invited to devote the Day, as appropriate in the national context, to concrete activities such as the promotion of public awareness through the publication and diffusion of documentaries and the organization of conferences, round tables, seminars and expositions related to the conservation and development of water resources.
The 2022 edition of the World Water Development Report (WWDR 2022) entitled "Groundwater: Making the invisible visible" will be launched on 21 March 2022 at the 9th World Water Forum in Dakar, Senegal.
Accounting for approximately 99% of all liquid freshwater on Earth, groundwater has the potential to provide societies with tremendous social, economic and environmental benefits and opportunities. Groundwater already provides half of the volume of water withdrawn for domestic use by the global population, including the drinking water for the vast majority of the rural population who do not get their water delivered to them via public or private supply systems, and around 25% of all water withdrawn for irrigation.
However, this natural resource is often poorly understood, and consequently undervalued, mismanaged and even abused, rendering it vulnerable to depletion and pollution. In the context of growing water scarcity across many parts of the world, the vast potential of groundwater and the need to manage it sustainably can no longer be overlooked.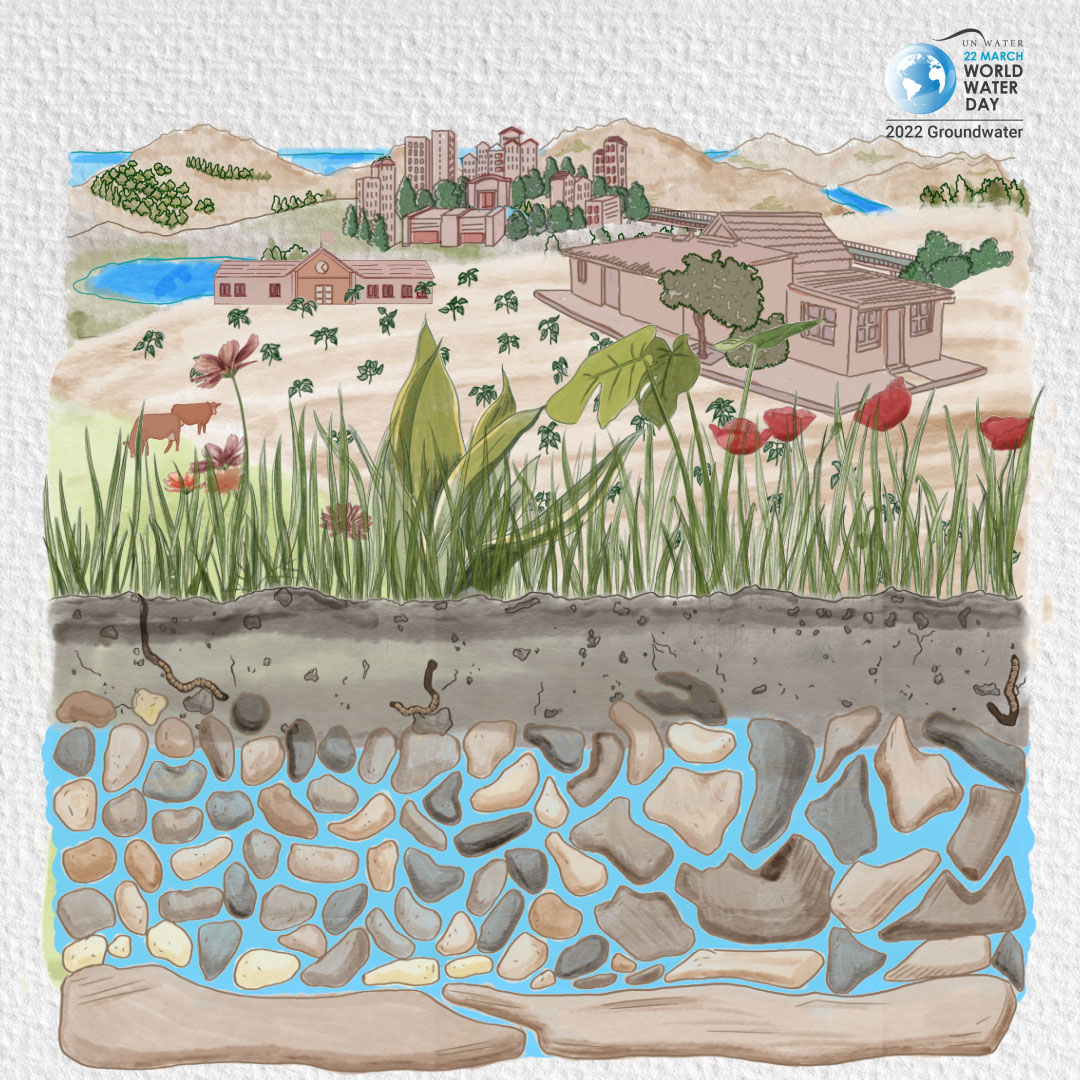 Groundwater is invisible, but its impact is visible everywhere in the world.
Almost all of the liquid freshwater in the world is groundwater, supporting drinking water supplies, sanitation systems, farming, industry and ecosystems.
What we do on the surface matters underground. We must only put harmless, biodegradable products on the soil and use water as efficiently as possible.
Groundwater crosses borders. We must work together to manage transboundary groundwater resources.
We cannot manage what we do not measure. Groundwater must be thoroughly explored, analyzed and monitored.
Groundwater will play a critical role in adapting to climate change. We must protect and explore groundwater, balancing the needs of people and the planet.
---
Reader's opinions
---